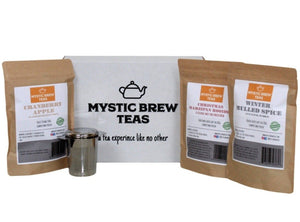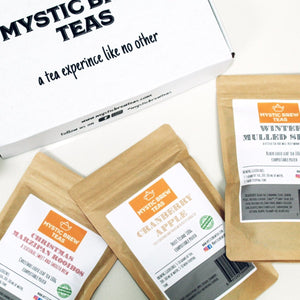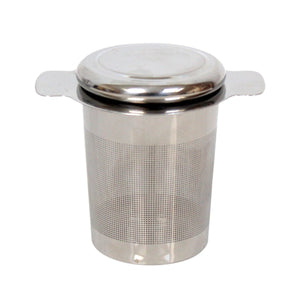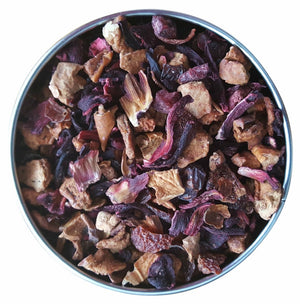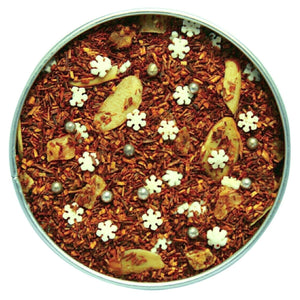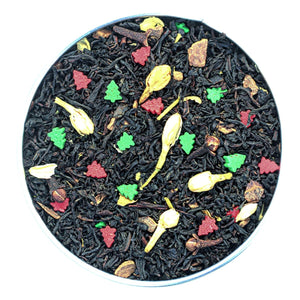 Christmas Loose Leaf Teas
Christmas Tea Gift Set
Get into the festive spirit with our Christmas loose leaf teas.

This loose leaf tea gift set contains:

1 x Seasonal Cranberry Apple - Fruit tisane (100g): Cranberry Apple is full flavoured and packed with fruity character and this Christmas loose leaf tea is one of the most versatile teas in our range.

1 x Winter Mulled Spice Tea - Black loose leaf tea (100g): The aromas that emanate from Winter Mulled Spice Tea truly gives you that Christmas feeling and is sure to bring a smile to even the biggest scrooge's face. 

1 x  - Christmas Marzipan Rooibos Tea*** - Rooibos tea (100g):  A deliciously soothing blend, this fabulous Christmas loose leaf tea is guaranteed to put a smile on your face even on the longest of winter"s night.

1 x In-cup loose leaf tea infuser: The easiest way to make a cup of loose leaf tea.
***ALLERGEN INFO: Christmas Marzipan Rooibos Tea contains Nuts & Soy
---