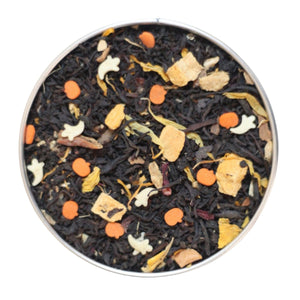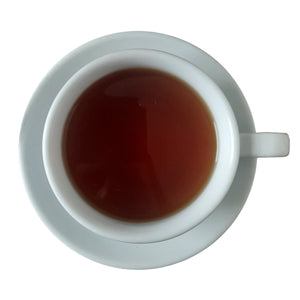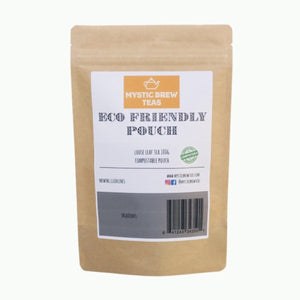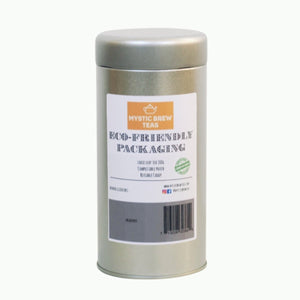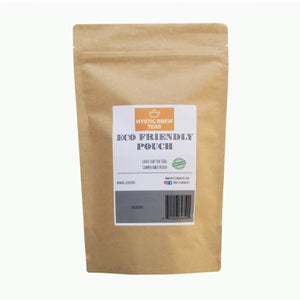 Pumpkin Spice & Everything Nice
Pumpkin Spice and Everything Nice that's what this black loose leaf tea is made of! A delicious blend of herbs, spices, pumpkin, cinnamon, ginger and ghoulishly nice candy pieces. This tea is the perfect treat for Halloween and the autumn season.
Allergen Alert: Contains Soy**
Taste: Spicy and Sweet 
Ingredients: Black tea, Ginger, Cinnamon, Cardamom, Black and White pepper, Clove, Nutmeg, Hibiscus, Apple, Rosehip, Candy*, Calendula + Sunflower petals, Pumpkin, Natural flavours. (*Candy: Sugar, Rice flour, Vegetable oil, Corn starch, Confectioner glaze, Arabic + Cellulose Gum, Carrageenan, Soy**lecithin, Yellow5+6, Blue 1, Red 40) 
Brewing Guidelines: 3-5 grams of tea, 200-260 ml of water, 3-7 min steeping time
Caffeine Content: Medium
Teas From: Sri Lanka, India, Kenya, Thailand, Egypt, Chile and Poland.
---