Cranberry & Lychee Jasmine Tea Muffins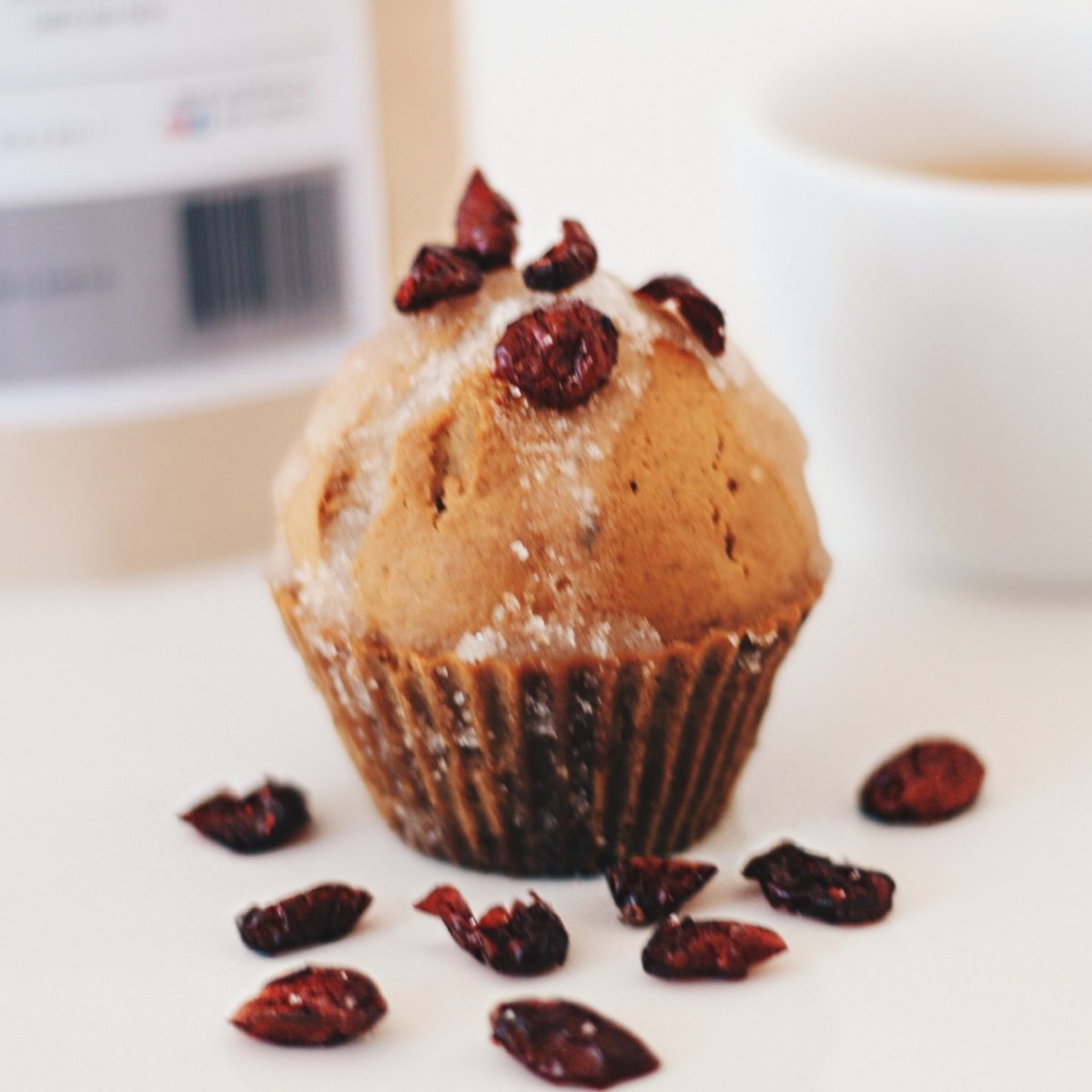 Our very own Chinese Lychee Jasmine Tea adds a subtle flavour to muffins, and adding baking soda directly to the tea cuts any bitterness that might occur from brewing. Using a food processor makes the thick batter incredibly easy to mix, but you can also make it by hand with a wooden spoon.
Ingredients
3 tbsp. loose Chinese Lychee Jasmine Tea
4 oz. (8 tbsp.) unsalted butter or vegan butter
1/2 cup firmly packed light brown sugar
1/4 cup mild honey or maple syrup
6-3/4 oz. (1-1/2 cups) unbleached all-purpose flour
1 tsp. ground ginger
1/4 tsp. table salt
2 large eggs  (or chia eggs made from 2tbs of chia seeds mixed with 8 tbsp. of boiling water, left to stand for 10min)
1 tsp. vanilla extract
1 tsp. finely grated orange zest
1 tsp. baking soda
1/3 cup (1-3/4 oz.) dried cranberries; more for garnish
4 oz. (1 cup) icing sugar, sifted
Preparation
Position a baking rack in the centre of the oven and heat the oven to 350°F. 175°C. Line 12 standard-size muffin cups with paper liners.
Bring 1 cup water to a boil, remove from the heat, stir in the tea, and steep for 5 minutes. Strain through a fine-mesh sieve, pressing to extract as much liquid as possible.
In a saucepan, melt the butter over medium-low heat. Stir in the brown sugar and honey, and set aside to cool.
In a food processor or large bowl, combine the flour, ginger, and salt, and pulse to blend. Scrape in the butter mixture and blend. Add the eggs, vanilla, and orange zest and process until combined.
Stir the baking soda into 1/2 cup of the tea. Add to the batter along with the cranberries, and pulse. Portion the batter among the muffin cups, filling each about full. Bake, rotating halfway through, until a toothpick inserted in the centre of the muffins comes out with moist crumbs clinging to it, about 15 minutes. Cool in the pan on a rack. Once cool, remove the muffins from the pan.
(Optional) In a small bowl, combine the icing sugar with 1 tbsp. of the remaining tea. Whisk, adding more tea 1 tsp. at a time as necessary to make a thick but pourable icing. Drizzle over the cooled muffins, sprinkle with a few dried cranberries, and let set about 15 minutes before serving.
The muffins are best the day they're baked.
Leave a comment
Comments will be approved before showing up.
---
Also in News & Recipes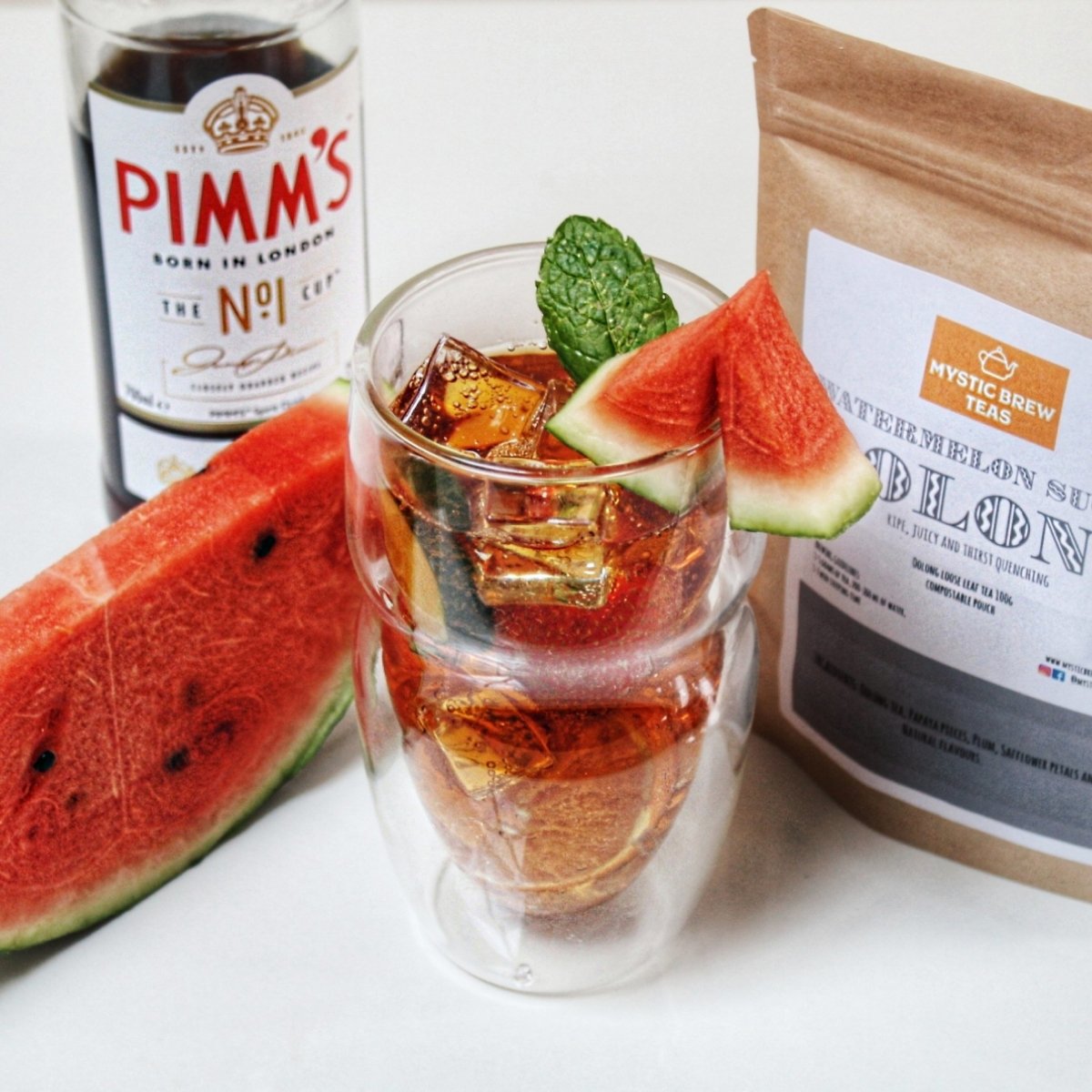 Pimm's O' Clock.
To celebrate the release of our new Watermelon Sugar Oolong Tea. We've made a Watermelon Pimm's cocktail. We've combined our Watermelon Sugar Oolong Tea with Pimm's, lemonade and plenty of ice and the results were delicious.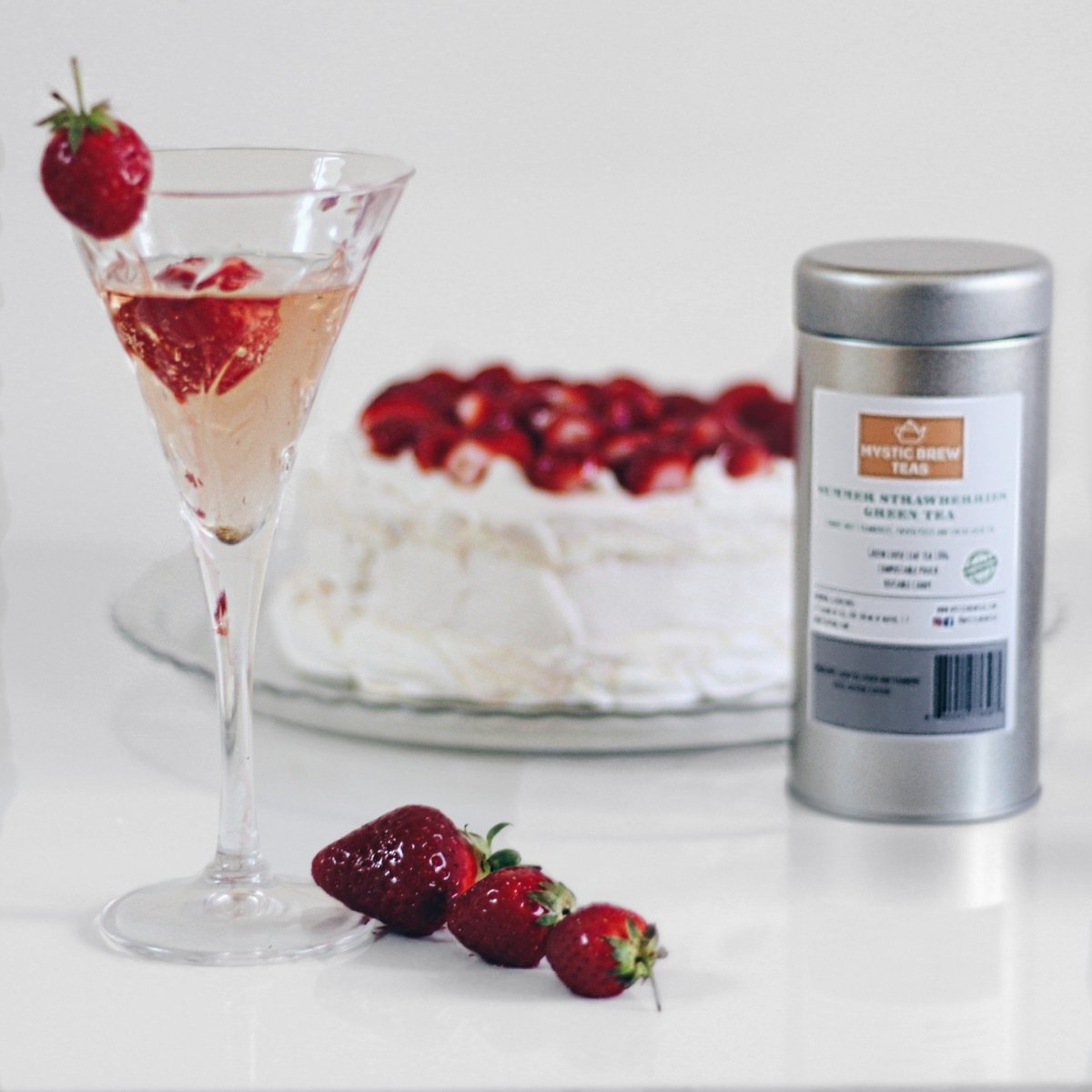 Summer Strawberries Prosecco is a combination of Prosecco and our very own Summer Strawberry Green Tea. It's super easy to make, tastes fantastic and is an excellent accompaniment to a cheesecake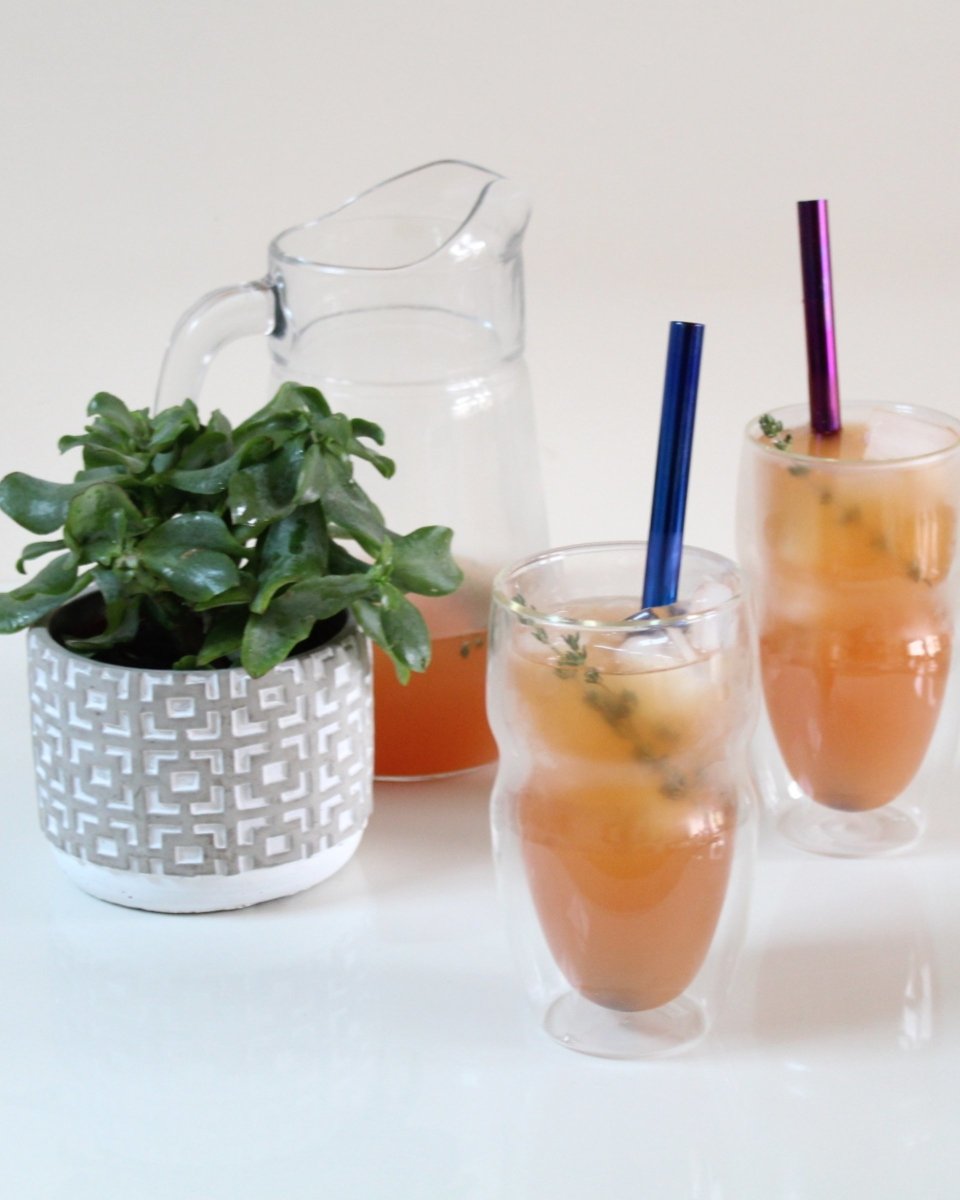 What better way to celebrate World Gin Day then with a tea infused cocktail. We've combined our very our own Nighty Night Tea with Pink Gin, Elderflower Cordial Grapefruit Juice and plenty of ice and the results were amazing.