Homemade Vegan S'mores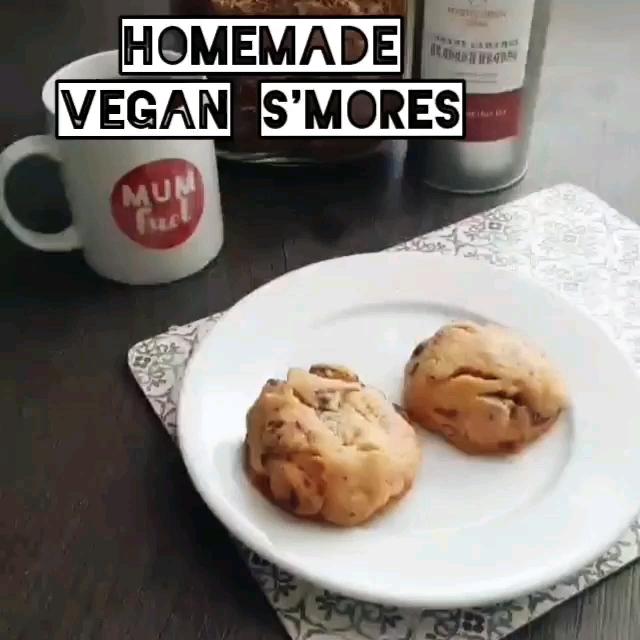 These homemade Vegan S'mores are a delicious treat and incredible easy to make. I paired them with our Creamy Caramel Rooibos tea and the combination was divine. The great thing about this recipes is you can find the vegan ingredients like the milk chocolate and digestive biscuits quite easily.
If you do struggle to find the marshmallows and cookie dough, we order these from yumbles.com
Ingredients:
McVities Digestives Biscuits
The Free From Kitchen, Vegan Milk Chocolate 
Anandas Gourmets Vegan Marshmallows
Angel & Cookies Chunky Chocolate Chip Cookie Dough
Method:
1. Preheat oven to 180c or gas mark 4
2. Place the biscuits on a baking tray lined with parchment paper
3. Put three squares of the milk chocolate onto each of the biscuits
3. Cut one marshmallow into two and place on of the chocolate covered biscuits
4. Take a small piece of cookie dough, roll in to a ball and flatten into flat round disc shape which is big enough to cover a digestive biscuit and place on top of the mallows
5. Bake for 8-10 mins in a fan assisted oven
6. Let cool for 5-8 mins
Enjoy 
Leave a comment
Comments will be approved before showing up.
---
Also in News & Recipes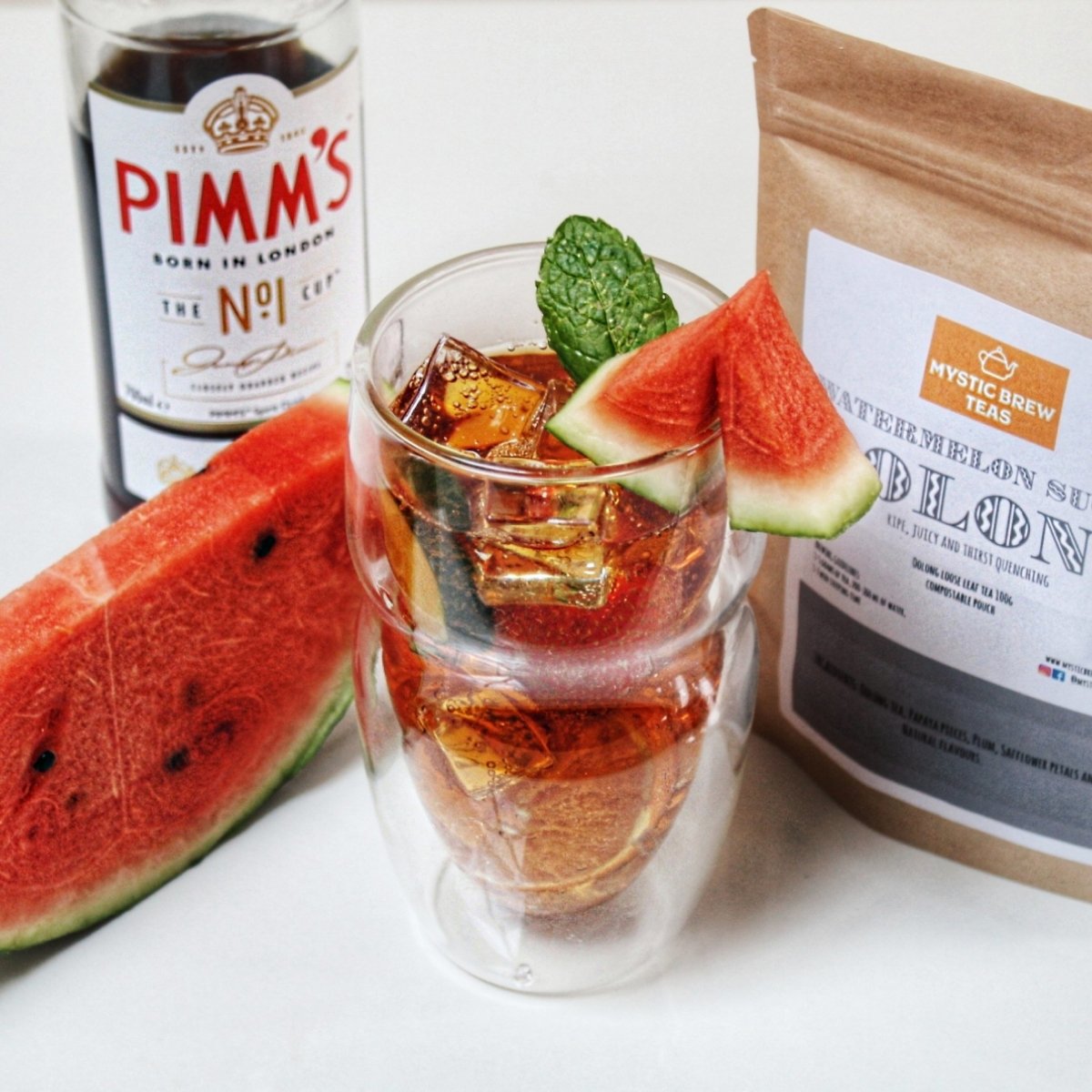 Pimm's O' Clock.
To celebrate the release of our new Watermelon Sugar Oolong Tea. We've made a Watermelon Pimm's cocktail. We've combined our Watermelon Sugar Oolong Tea with Pimm's, lemonade and plenty of ice and the results were delicious.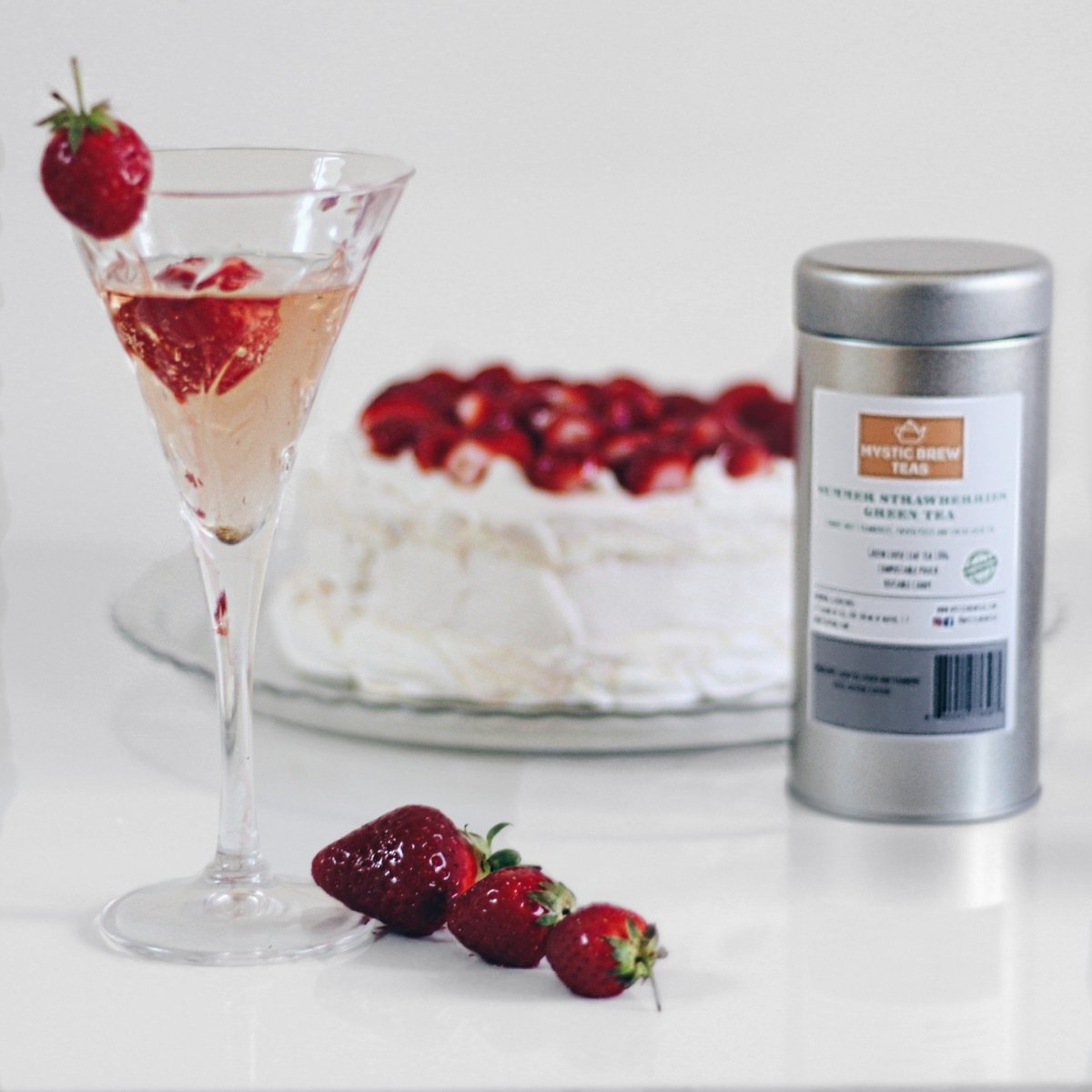 Summer Strawberries Prosecco is a combination of Prosecco and our very own Summer Strawberry Green Tea. It's super easy to make, tastes fantastic and is an excellent accompaniment to a cheesecake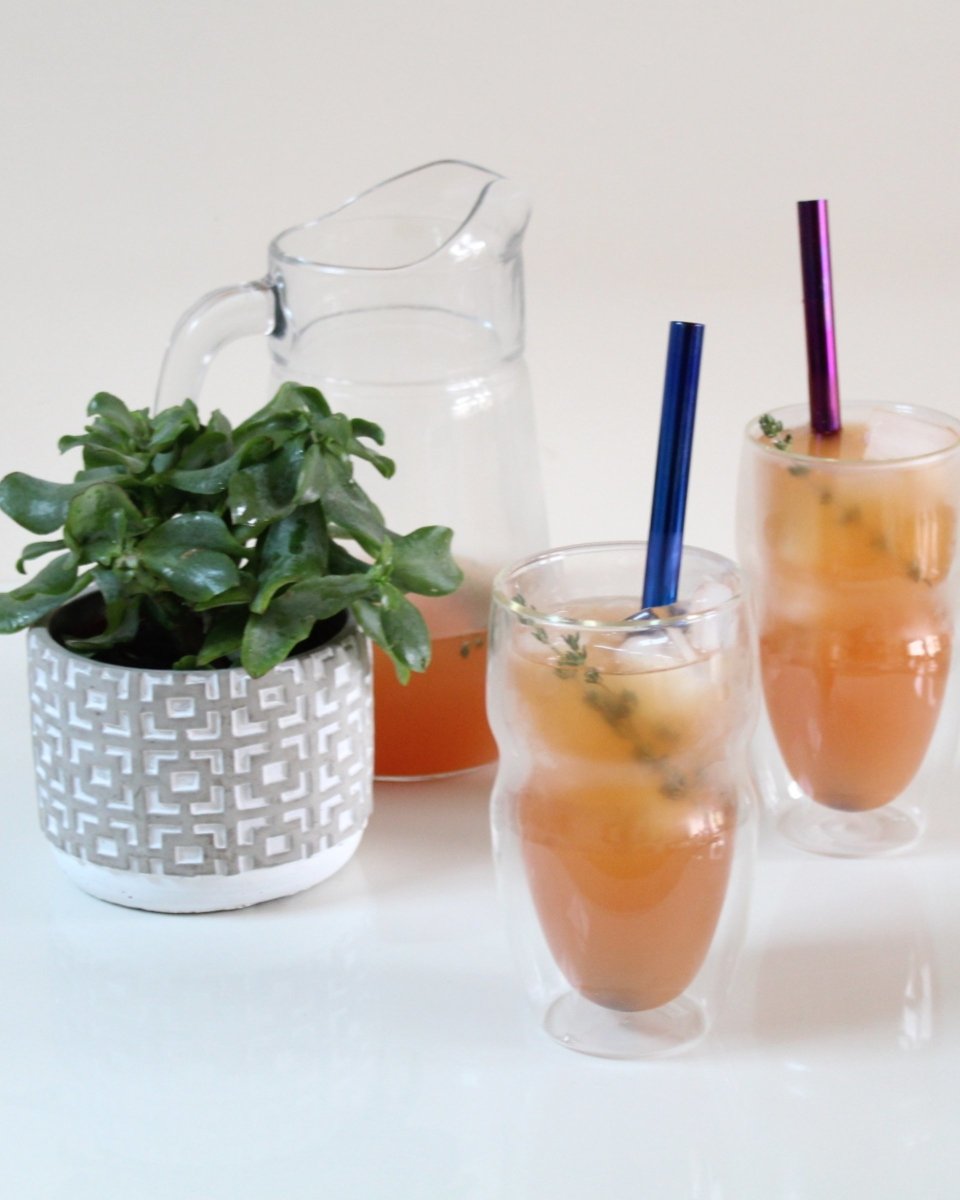 What better way to celebrate World Gin Day then with a tea infused cocktail. We've combined our very our own Nighty Night Tea with Pink Gin, Elderflower Cordial Grapefruit Juice and plenty of ice and the results were amazing.