Ice Tea Easy as A B C!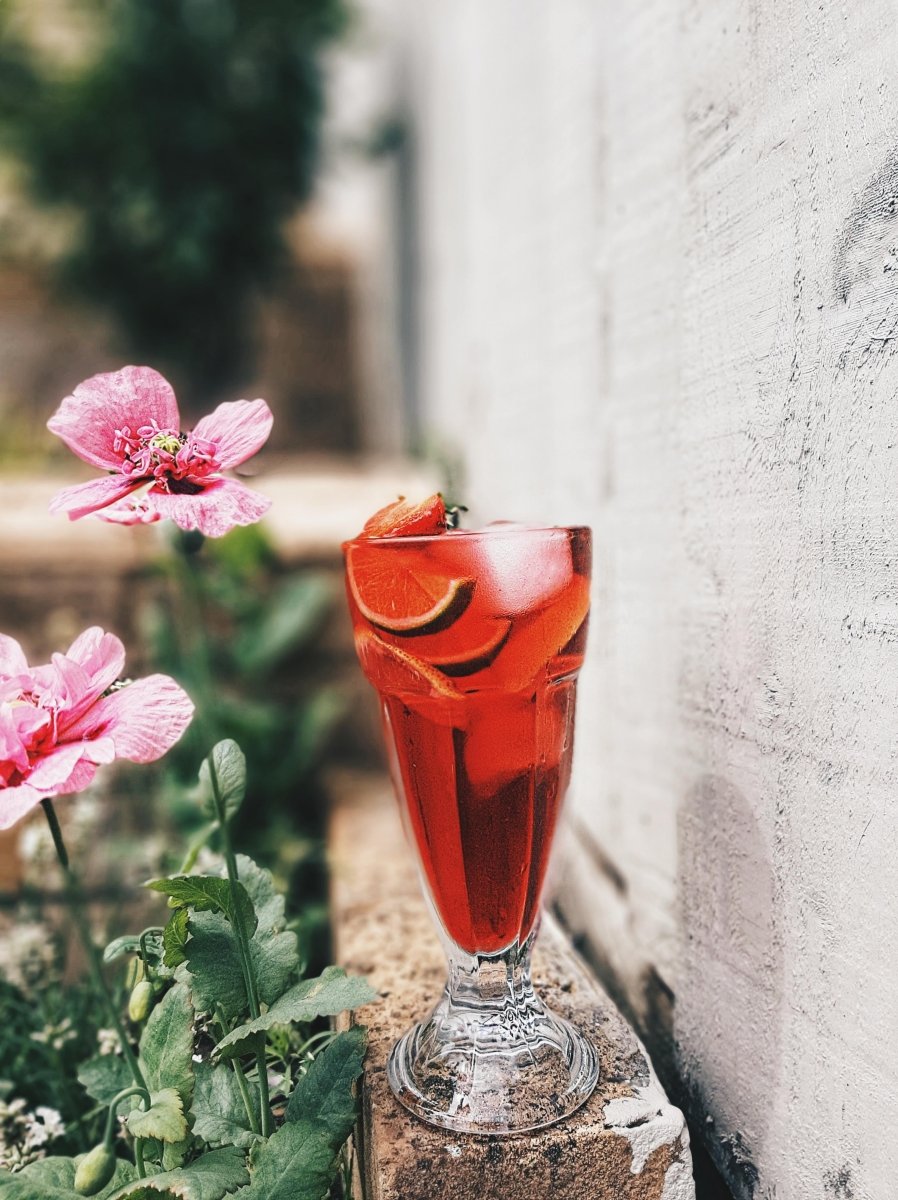 THE SIMPLEST WAY TO MAKE YOUR OWN ICED TEA!

Have you ever attempted making iced tea? There is really very little effort required and the results are truly delicious. There is no limit on what teas you can turn into a cold refreshing brew - use your imagination and experiment! We recommend starting from fruity tisanes. They are full of flavour and colour and make superb iced teas. They also store very well and will last a few days in the fridge.

Follow this simple method and enjoy your home-made iced tea!

A. Steep your loose leaf tea for approx 5 mins untill it's a strength you like.

B. Sweeten to taste (optional). Let it cool down.

C. Pour over ice and garnish with lime, lemon, mint or fresh fruit.
Enjoy!
Leave a comment
Comments will be approved before showing up.
---
Also in News & Recipes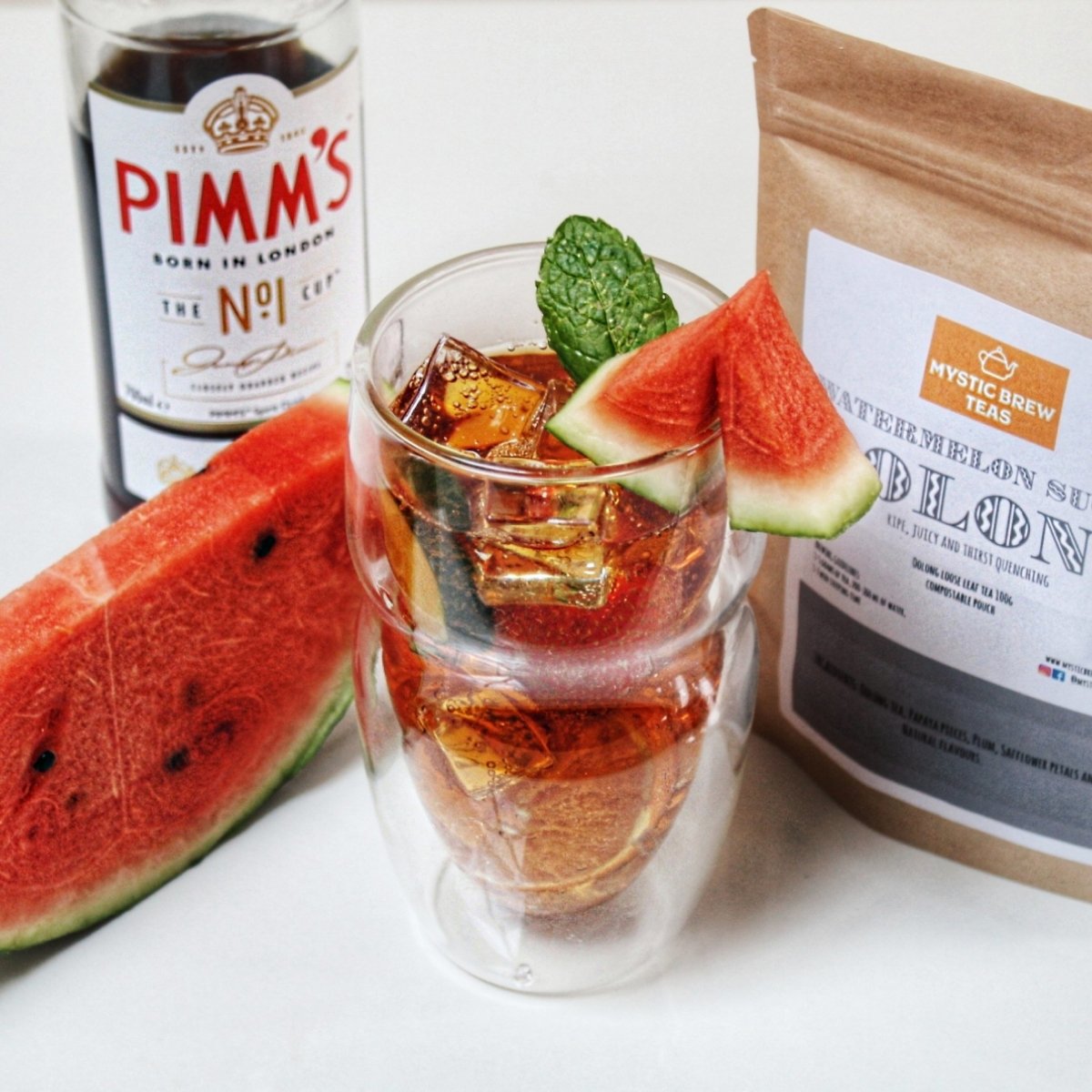 Pimm's O' Clock.
To celebrate the release of our new Watermelon Sugar Oolong Tea. We've made a Watermelon Pimm's cocktail. We've combined our Watermelon Sugar Oolong Tea with Pimm's, lemonade and plenty of ice and the results were delicious.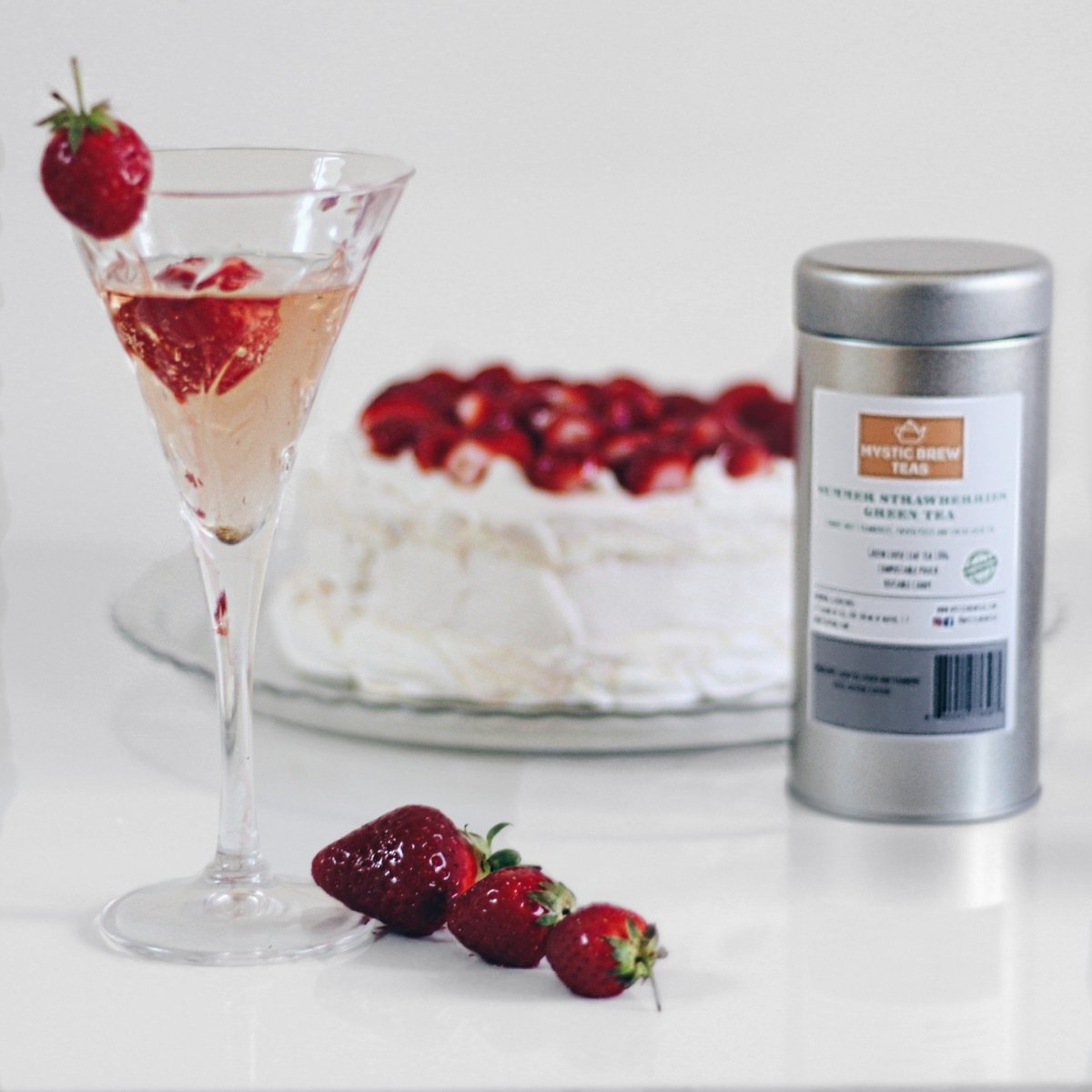 Summer Strawberries Prosecco is a combination of Prosecco and our very own Summer Strawberry Green Tea. It's super easy to make, tastes fantastic and is an excellent accompaniment to a cheesecake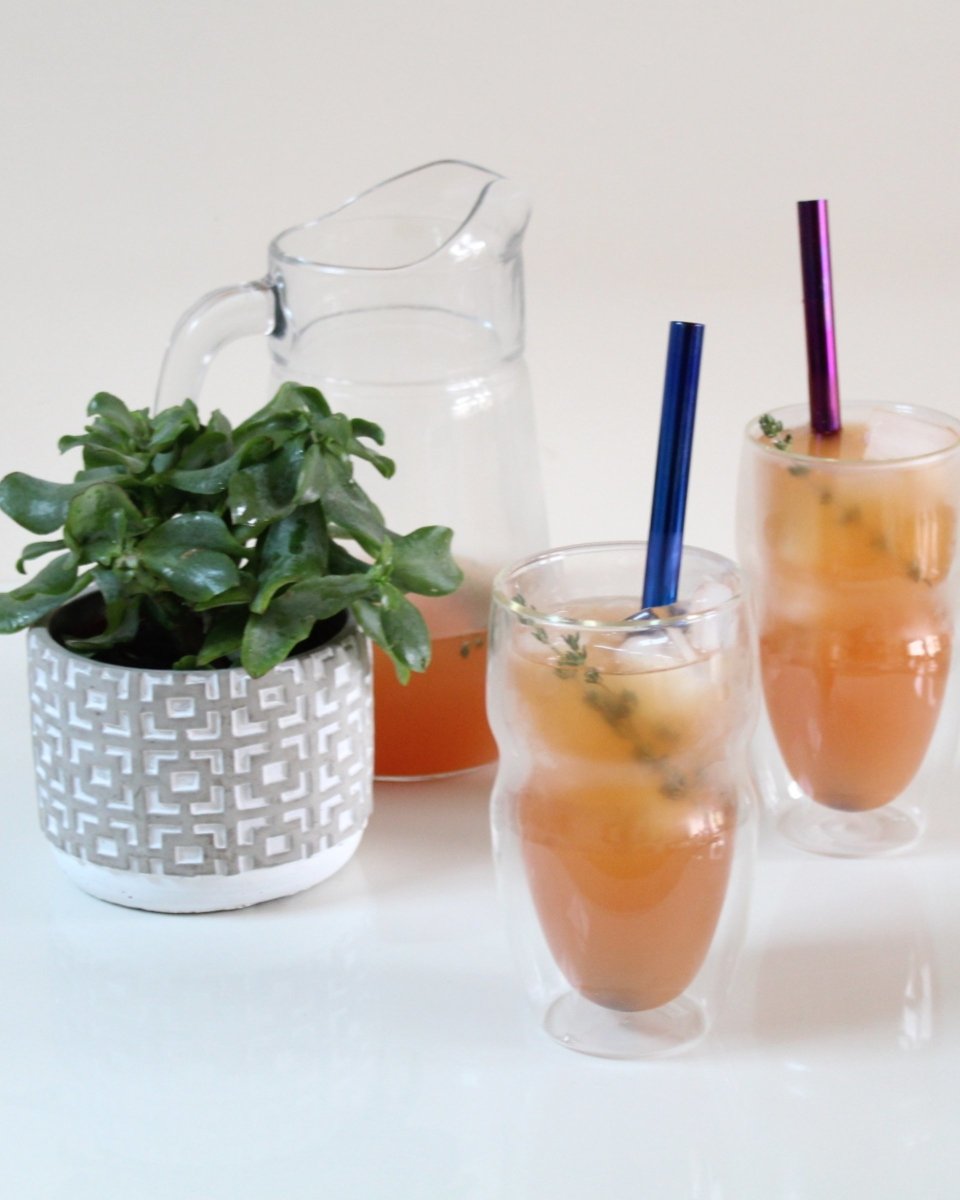 What better way to celebrate World Gin Day then with a tea infused cocktail. We've combined our very our own Nighty Night Tea with Pink Gin, Elderflower Cordial Grapefruit Juice and plenty of ice and the results were amazing.