Nan's Tea Loaf Recipe by @locatinglucy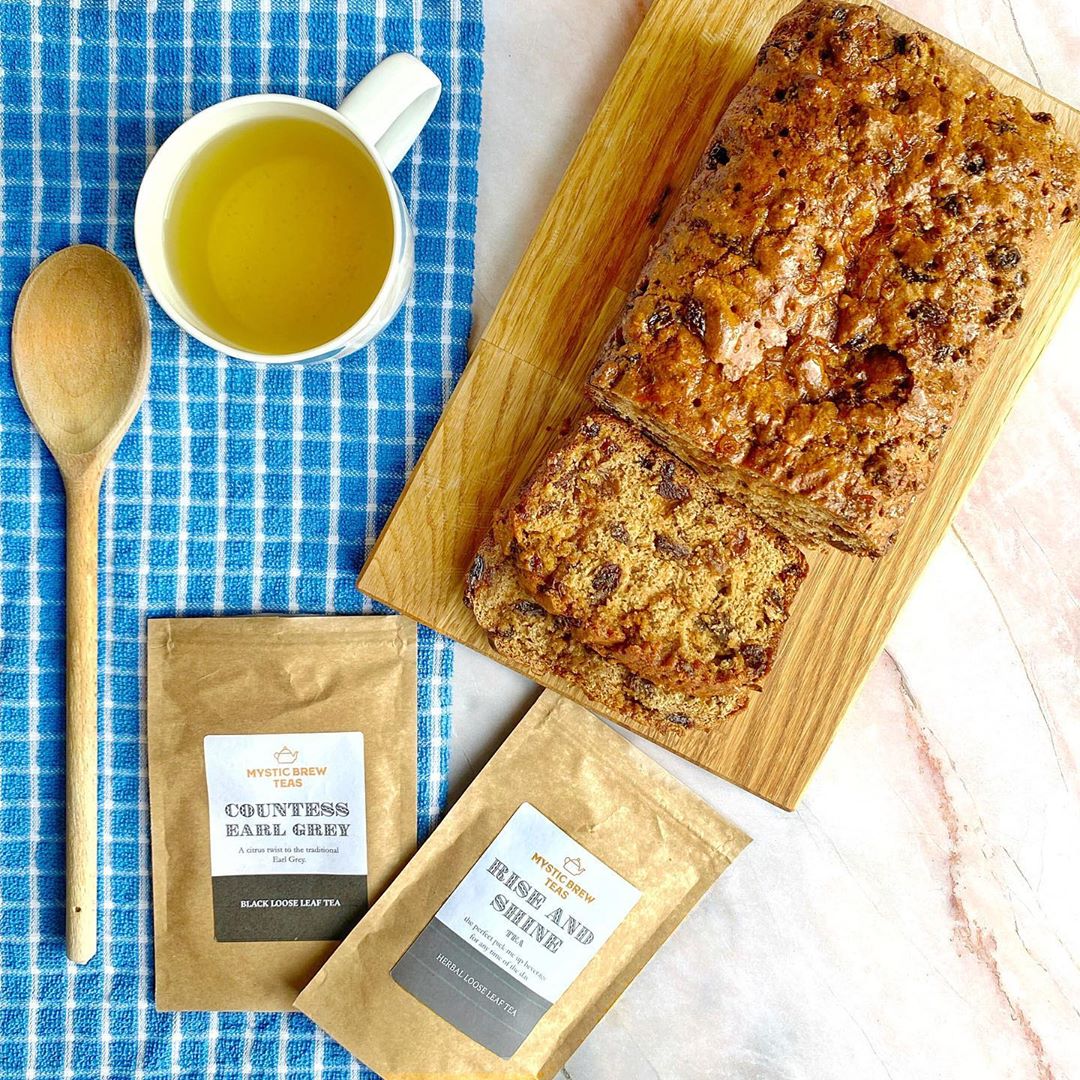 This brilliant recipe for Nan's Tea Loaf comes from the amazing @locating lucy please follow her Instagram page for more fantastic recipes and content.
Take A Break For Tea & Cake☕️🍰
Mystic Brew Teas sent some of their lovely teas to try😍 [PR Product]
I decided to have a go at making my Nan's tea loaf with their Countess Early Grey! 


Ingredients:
18g loose leaf Countess Earl Grey Tea
400g sultanas
1 orange
1 lemon
2 medium eggs
300g caster sugar
400g self raising flour
1 teaspoon of mixed spice
1 teaspoon of ground nutmeg

Method:
Add 12g tea to 300ml boiling water in a jug and leave brew for 3-4 minutes. Once brewed pour the tea into a bowl through a sieve to remove the tea leaves.

Add the sultanas to the bowl and grate the orange over the bowl adding the zest. Stir then cover with cling film and leave for at least 4 hours. For best results leave overnight. The fruit will swell and absorb the tea.

One your fruit is ready, juice the orange and preheat your oven at 180C. Also, line a loaf tin with greaseproof paper.

Whisk the eggs in a large bowl then add the fruit, 200g caster sugar, flour, nutmeg and orange juice. Mix with a wooden spoon until you have a dough-like batter (it may look a little dry).

Spoon the mixture into your loaf tin and bake for at least 1 hour until cooked through. Check it's cooked by poking it in the centre with a skewer, if it comes out clean it's ready.

Make the syrup while your cake is cooking. Brew 6g of tea in 200ml boiling water for a few minutes then remove the tea leaves. Zest and juice the lemon.

Add the tea to a saucepan with the lemon juice, zest and 100g of caster sugar. Bring to the boil without stirring. Keep on a medium heat for 5-10 minutes until the liquid thickens slightly and reduces by half. Pour into a jug and leave until cake is baked.

As soon as the cake comes out of the oven make lots of little holes with a cocktail stick in the top of the cake. Then slowly pour over the syrup. Once the syrup has been absorbed put the cake on a wire rack to cool completely.

Traditionally served with butter and a cup of tea. I had it with Mystic Brew Teas Rise and Shine herbal tea
Leave a comment
Comments will be approved before showing up.
---
Also in News & Recipes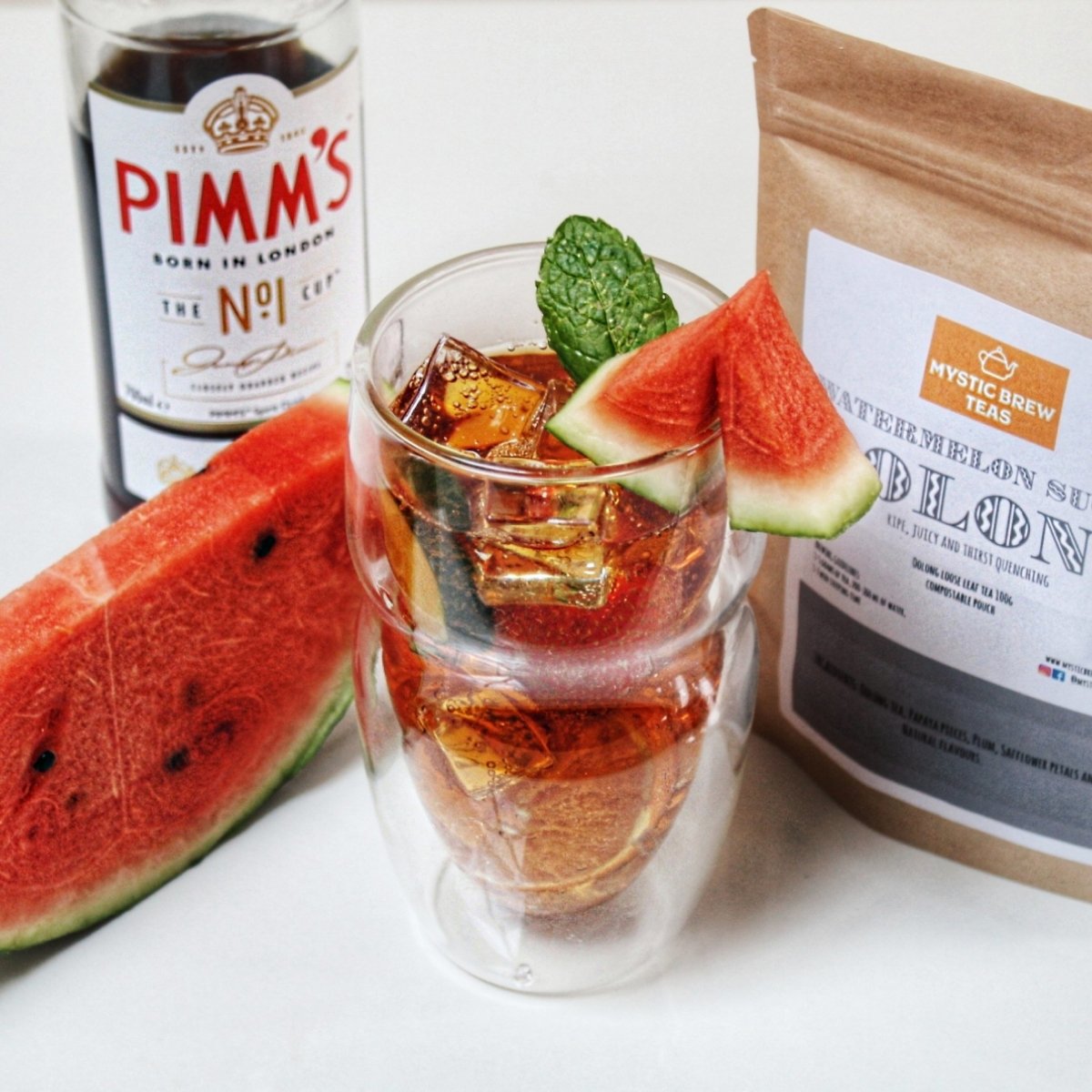 Pimm's O' Clock.
To celebrate the release of our new Watermelon Sugar Oolong Tea. We've made a Watermelon Pimm's cocktail. We've combined our Watermelon Sugar Oolong Tea with Pimm's, lemonade and plenty of ice and the results were delicious.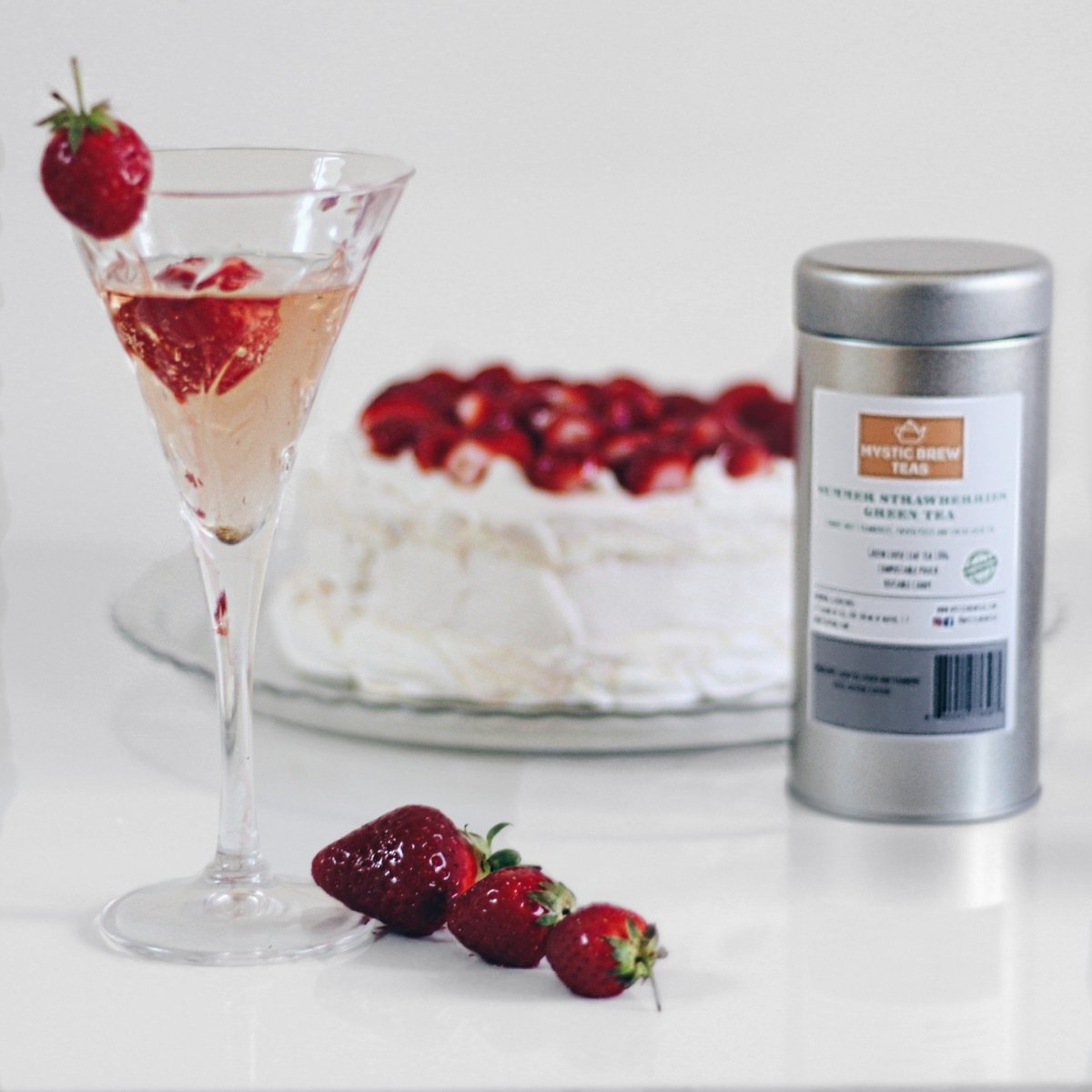 Summer Strawberries Prosecco is a combination of Prosecco and our very own Summer Strawberry Green Tea. It's super easy to make, tastes fantastic and is an excellent accompaniment to a cheesecake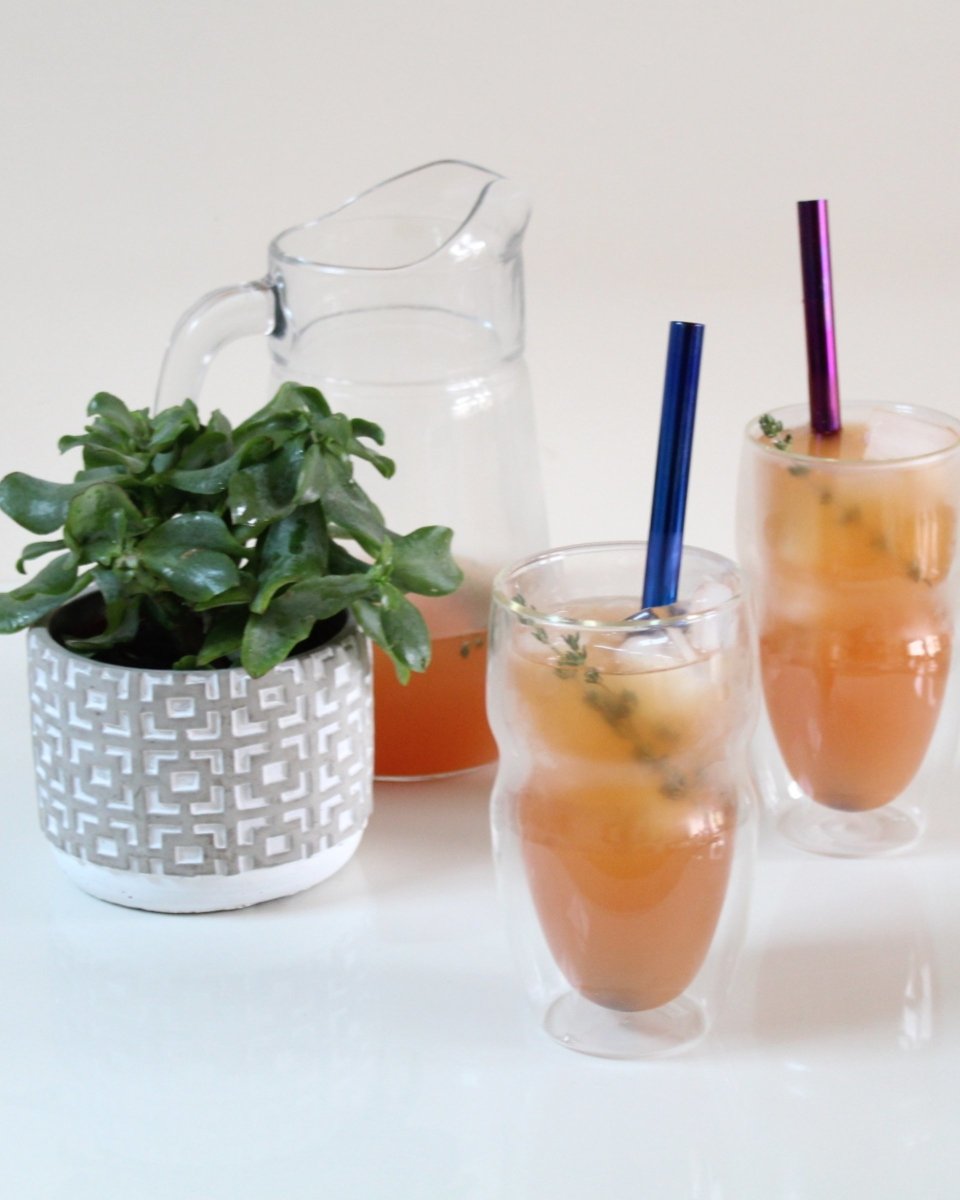 What better way to celebrate World Gin Day then with a tea infused cocktail. We've combined our very our own Nighty Night Tea with Pink Gin, Elderflower Cordial Grapefruit Juice and plenty of ice and the results were amazing.