Types of Tea - Part 2: Green Loose Leaf Tea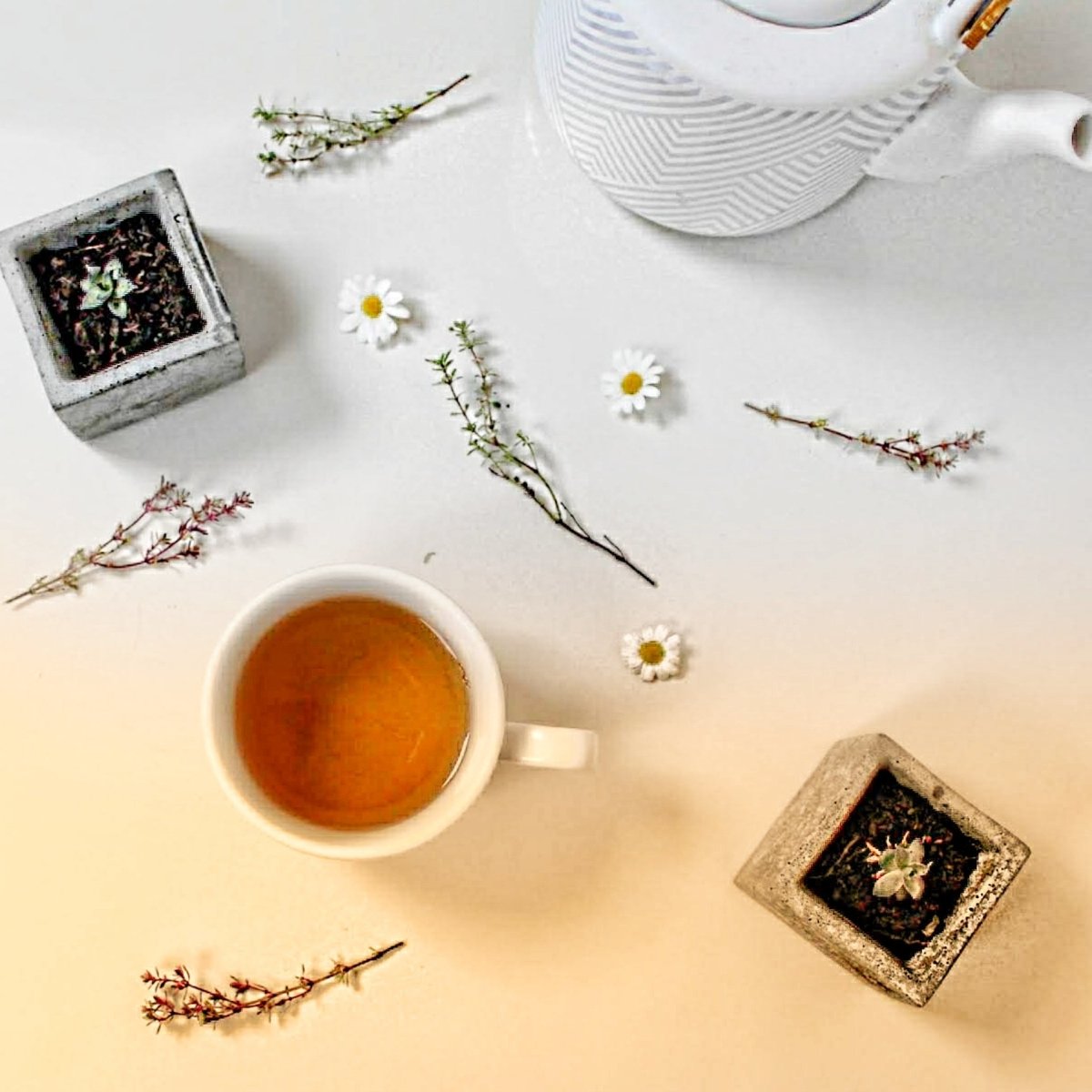 Part 2 
We hope you enjoyed the first instalment of our back to basics written by the lovely Kimberly from the Tea Is A Wish Your Heart Makes blog. We have learned how the tea leaves are processed and turned into what we know as black tea. Today Kimberly is walking us through the green tea and oolong (one of our favourite brews!). 
Green Tea

| When it comes to green tea there are quite a few steps when it comes to processing. Basic green tea processing takes six steps, but Japanese Green Tea has its own form of processing and so does Chinese Green Tea and believe it or not it doesn't end there. Matcha (Powdered green tea) starts off as Tencha which also has its own processing and has to be done very specifically to be able to be called Matcha. I won't go into all the specifics in this post as green tea processing alone could warrant a post or two of its own as it's something that I would need to be incredibly in depth with to make sure I cover all of the information out there, some of which I probably don't even know yet.
So for today I'll just mention the basic six step form of green tea processing and then in the future should Mystic Brews have me back for more in depth posts I'll go a little bit more in depth into green tea and all of the specifics. The six steps of green tea processing/ manufacturing include plucking (2 leaves and a bud), cooling, roasting or pan frying (this lasts 20 mins), re-cooling, drying and then finally pre sieving and final sieving. 
Oolong

| Oolong bridges the gap of oxidation between green and black tea as the oxidation of oolong can vary between 5% - 90% and as a result of that there are various kinds of Oolongs all of which have their own processes and their own very unique flavour profiles. At the lower end of the Oolong oxidation scale you have the fresh Oolongs that are green and fresh with floral aromas , then as you move up a step you have the sweet Oolongs that are sweet and fruity with honey aromas and then at the higher end of the Oolong oxidation sale you have the thick Oolongs that are woody and thick with toasty aromas. Similar to black teas there are quite a few steps to the Oolong process that go as follows: withering, bruising, oxidising, shaping, drying and roasting. 
Bruising is very distinctive to Oolong and is the essential step that gives it that distinctive oolong flavour profile. Traditionally this step was done by shaking the leaves in a wicker basket but today it is mostly done by machines. It begins the oxidation process, softens the edges, and reduces bitterness. I recently learned that while Oolong can be brewed and considered as soon as processing is done, some Oolongs are aged like Pu-erh, though the aging process is very different and involves many repeated heat treatments known as roastings which of course affects the flavour profile as time goes on.
Author: Kimberly of Tea Is A Wish Your Heart Makes
Leave a comment
Comments will be approved before showing up.
---
Also in News & Recipes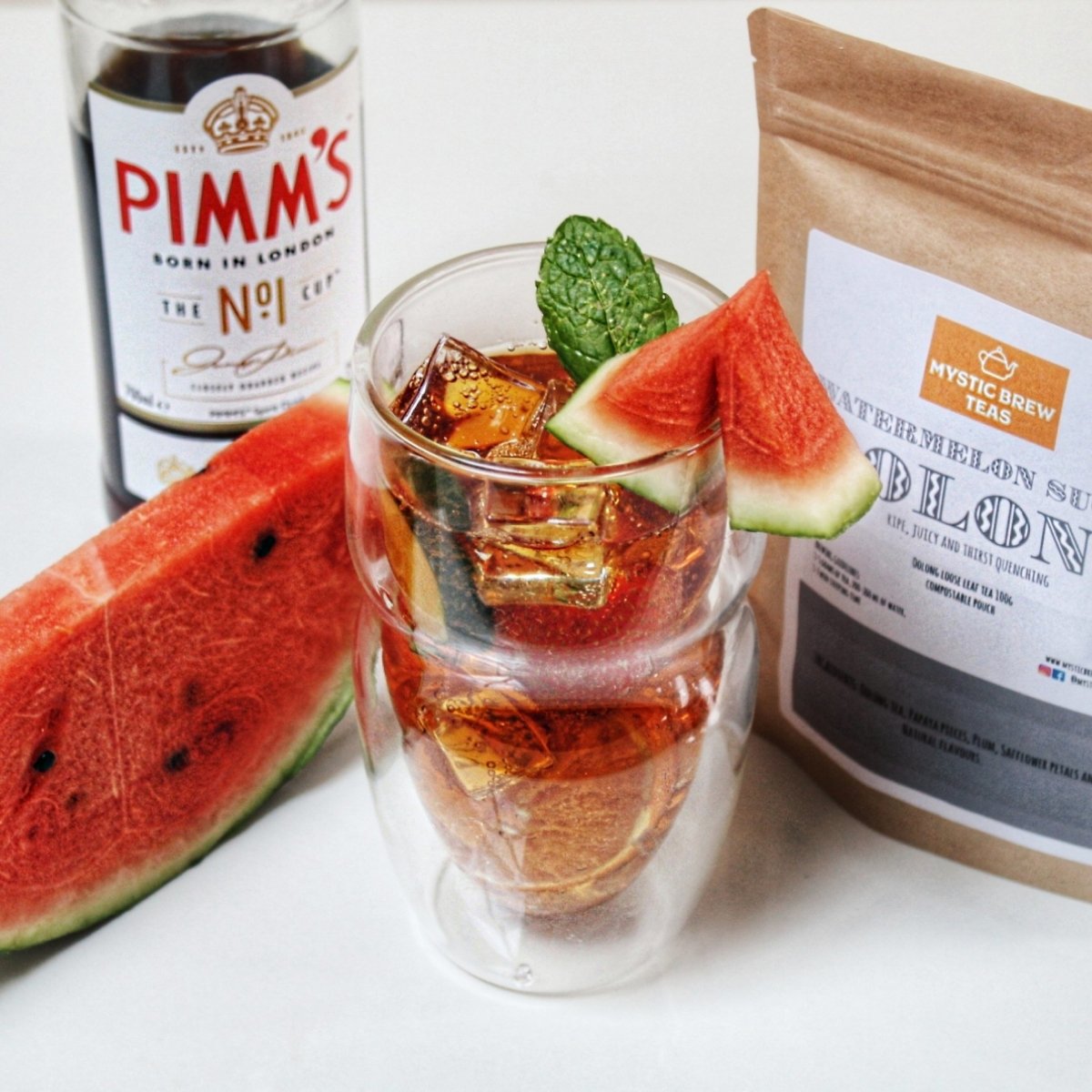 Pimm's O' Clock.
To celebrate the release of our new Watermelon Sugar Oolong Tea. We've made a Watermelon Pimm's cocktail. We've combined our Watermelon Sugar Oolong Tea with Pimm's, lemonade and plenty of ice and the results were delicious.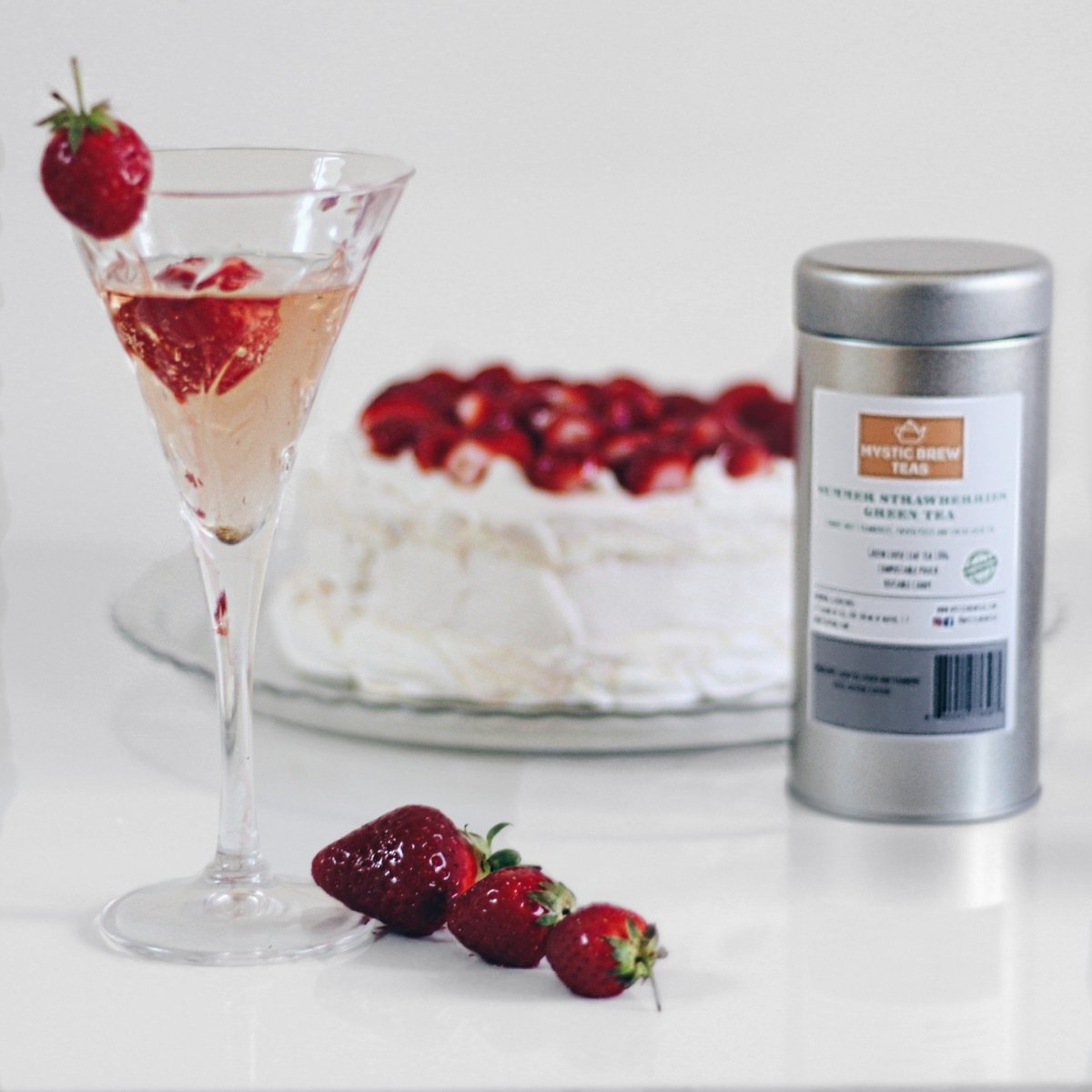 Summer Strawberries Prosecco is a combination of Prosecco and our very own Summer Strawberry Green Tea. It's super easy to make, tastes fantastic and is an excellent accompaniment to a cheesecake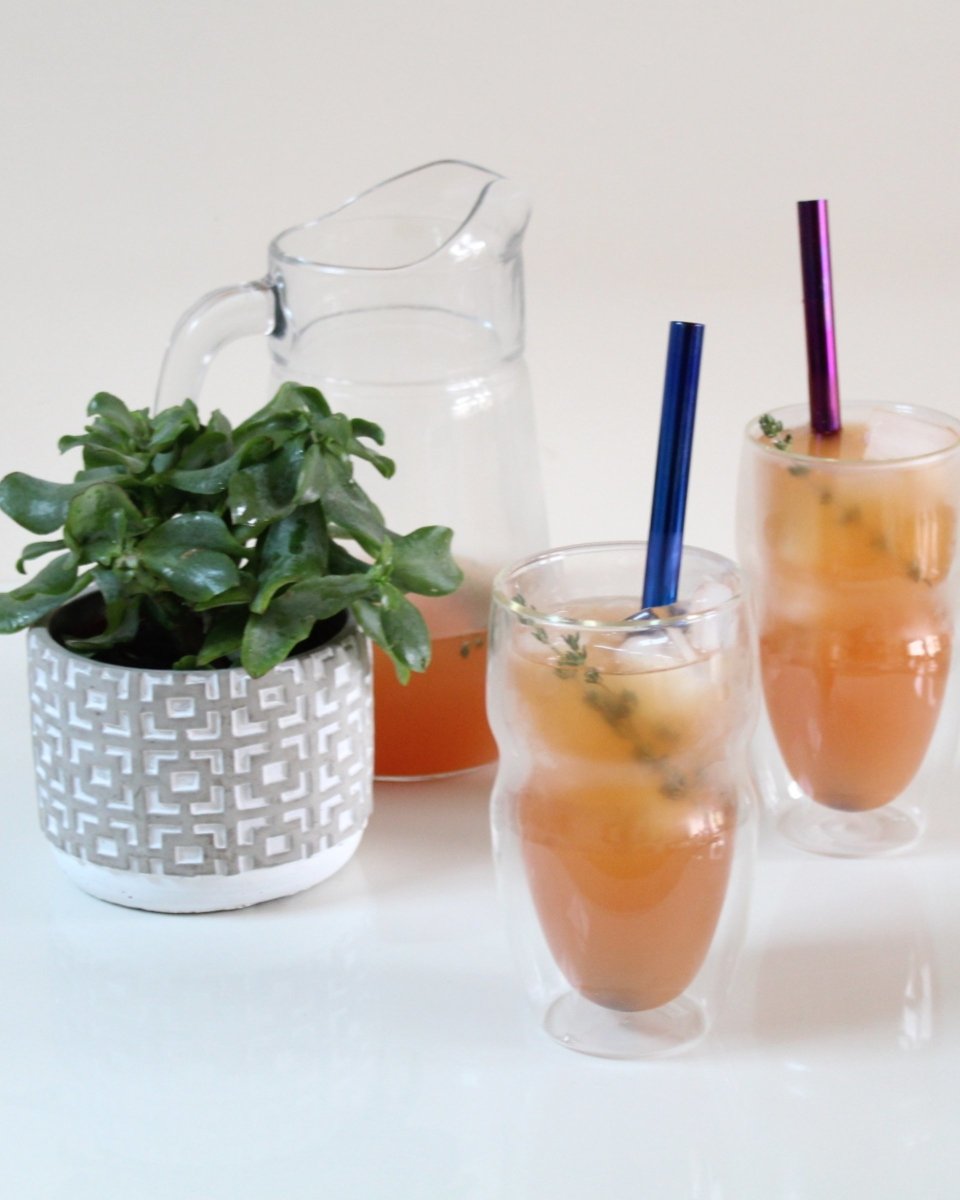 What better way to celebrate World Gin Day then with a tea infused cocktail. We've combined our very our own Nighty Night Tea with Pink Gin, Elderflower Cordial Grapefruit Juice and plenty of ice and the results were amazing.