Homemade Vegan Cinnamon Buns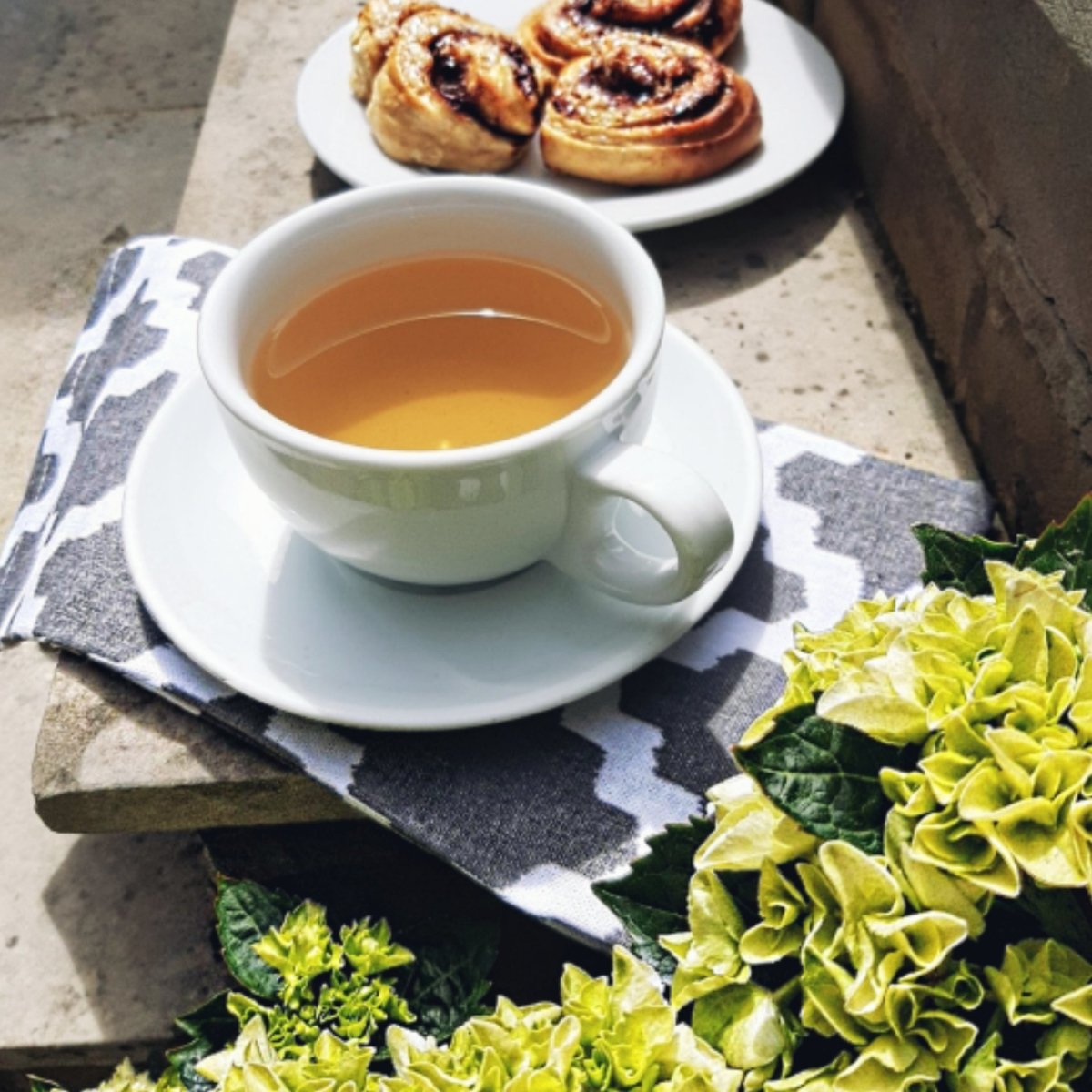 These simple vegan cinnamon buns are a yummy treat that can be had anytime of the day. I paired them with our Chinese Lychee Jasmine Tea and the combination was delicious. I used my own homemade oat milk in this recipe but you can use any plant based milk and for the vegan butter I used Naturli organic vegan spreadable which you should be able to get from most Sainsbury's but again any vegan butter should will do.

1 tbsp agave syrup
yeast dough
500g flour
250ml (1 cup) plant-based milk
20g fresh yeast
60g sugar
75g vegan butter
1 pinch of salt

filling
100g Vegan butter
90g brown sugar
1.5 tbsp cinnamon

Method:

Yeast dough:
Heat milk in a pot until lukewarm.
In a big bowl mix flour, milk, sugar and fresh yeast. Let rise for 30 minutes.
Heat vegan butter in a small pot. Now add the remaining ingredients to the bowl, knead well and let rise for one hour in a warm place.
Make the cinnamon filling by beating all the ingredients together until fluffy using a mixer
Divide yeast dough into four and roll out each dough on a floured countertop to an oval.
Spread the filling over the surface of the dough.
Begin at one of the long edges of the rectangle and tightly roll up the dough.
Using a sharp knife, slice the roll lengthwise.
Slightly rotate the halves outwards so the layers are facing upwards.
Cross the two halves over each other until you get a braided yeast bun. Pinch together the end of the rope. Now continue with each bun. In the end, you get four braided yeast buns.
Let the buns rise for about 30 minutes and brush with milk before baking.
Preheat oven to 180°C/350°F and bake for 30 minutes.
Leave a comment
Comments will be approved before showing up.
---
Also in News & Recipes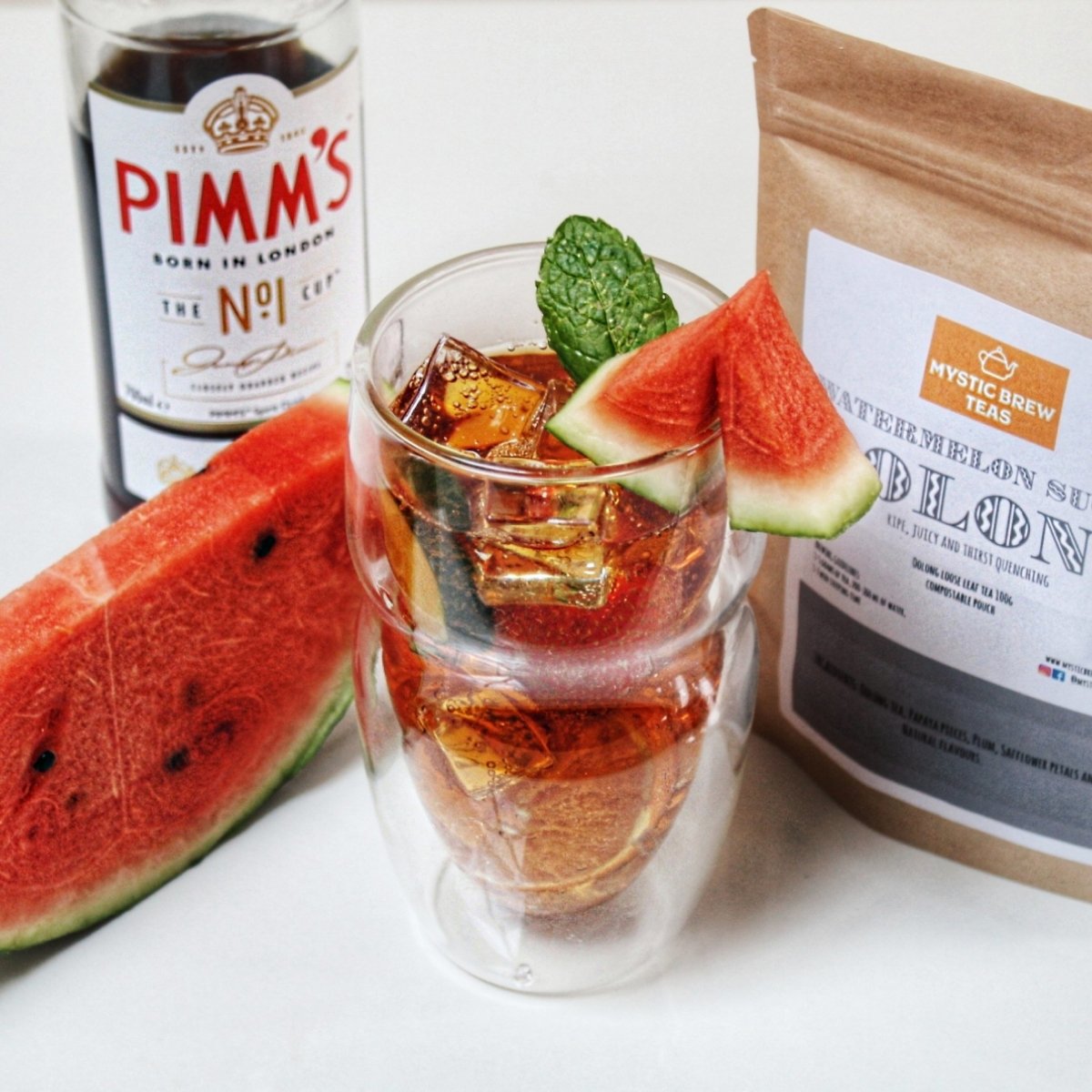 Pimm's O' Clock.
To celebrate the release of our new Watermelon Sugar Oolong Tea. We've made a Watermelon Pimm's cocktail. We've combined our Watermelon Sugar Oolong Tea with Pimm's, lemonade and plenty of ice and the results were delicious.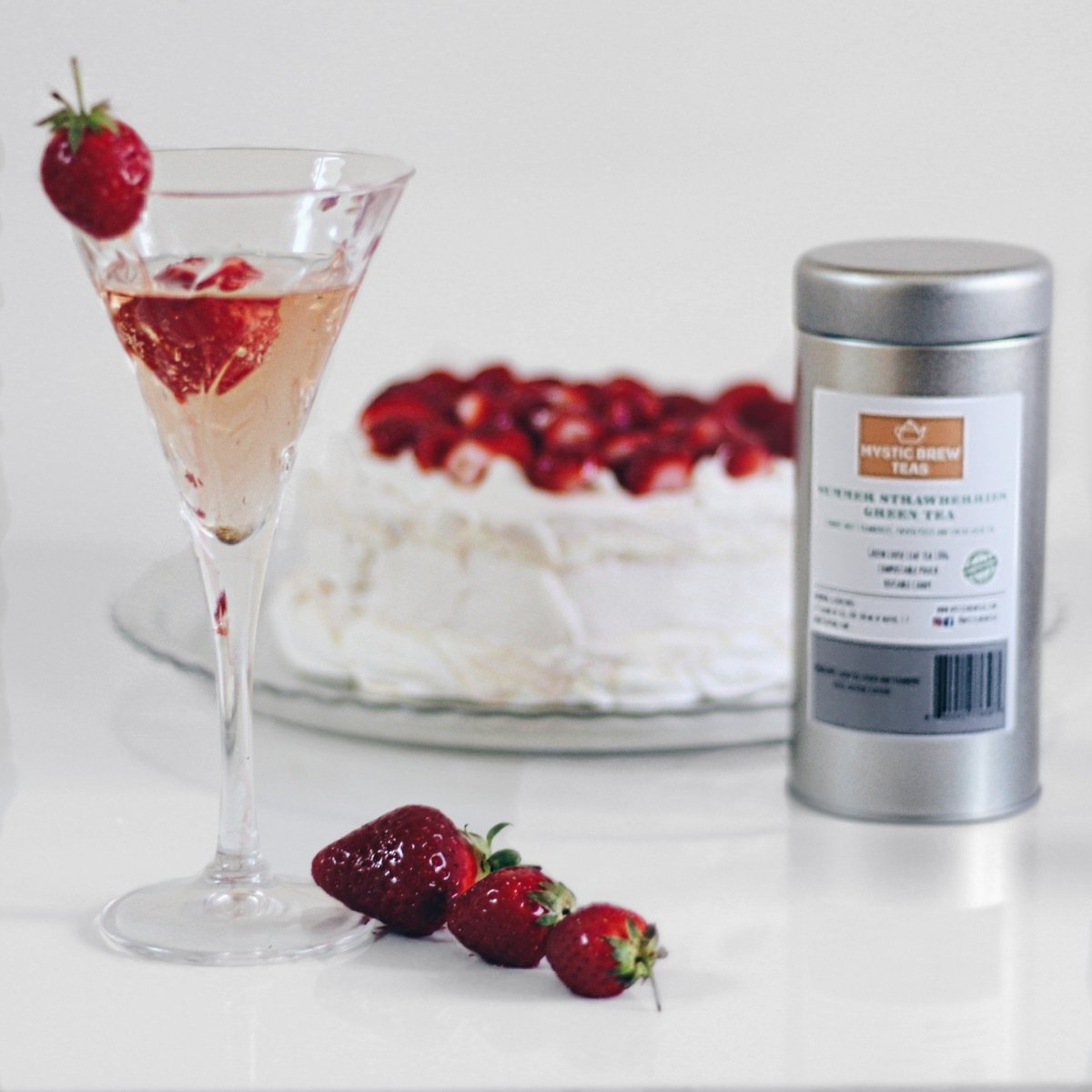 Summer Strawberries Prosecco is a combination of Prosecco and our very own Summer Strawberry Green Tea. It's super easy to make, tastes fantastic and is an excellent accompaniment to a cheesecake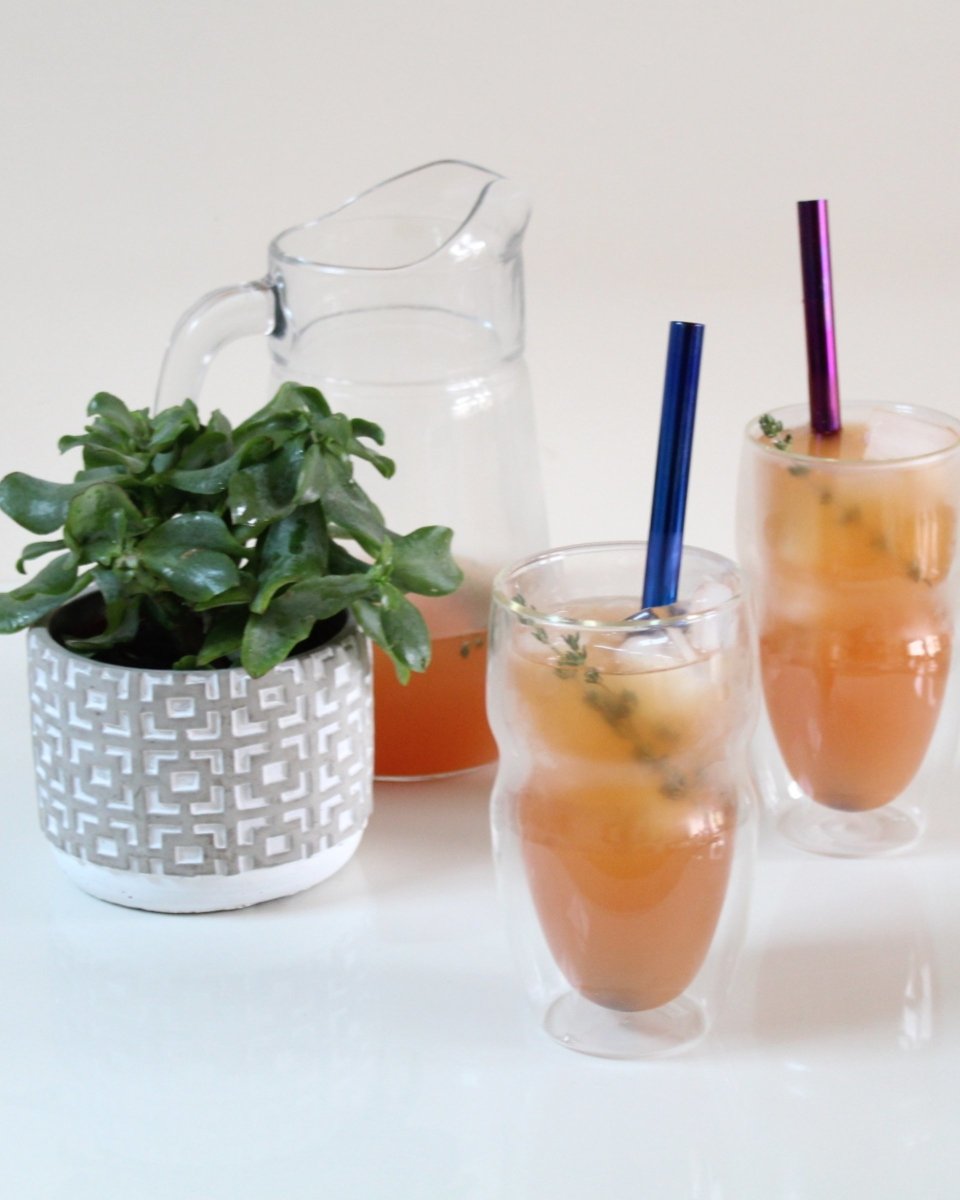 What better way to celebrate World Gin Day then with a tea infused cocktail. We've combined our very our own Nighty Night Tea with Pink Gin, Elderflower Cordial Grapefruit Juice and plenty of ice and the results were amazing.