Vegan Vanilla Chai Pancakes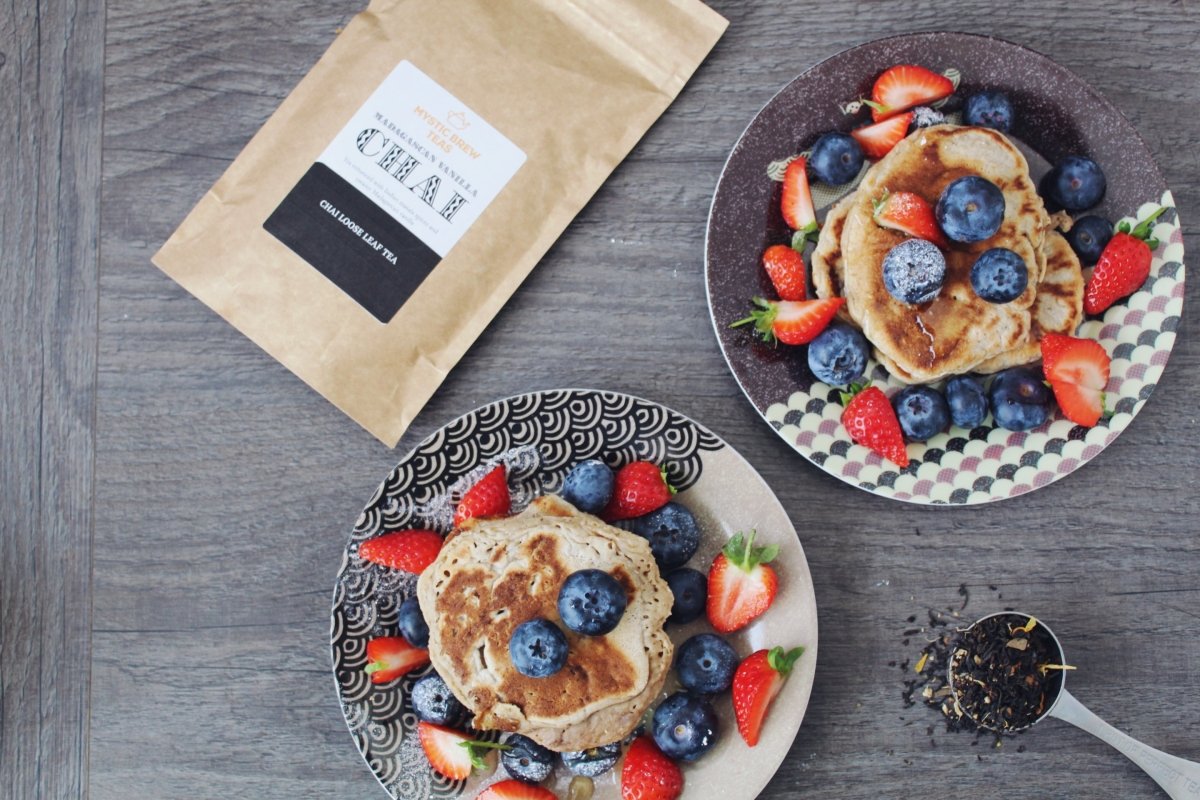 These simple chai infused pancakes are perfect for autumn breakfasts. The recipe use Mystic Brew Teas Madgascan Vanilla Chai Tea and can be very easily adapted and you can experiment with different types of milks and flours and as long as you stick to the milk to flour ratios you are guaranteed great results. You can enhance the chai flavour by adding some ground tea to the batter or adding cinnamon, cardamon, ground ginger or any other favourites which work in sweet recipes. 
Servings: 6 hearty pancakes.
Ingredients: 
1 1/4 cups of plant based milk
1 1/2 cups of all purpose flour
1 small ripe banana
2 tsp of baking powder
3 tsp Mystic Brew Teas Vanilla Chai 
Coconut oil for frying
 
Method:
1 Warm up the milk to almost boiling point and place the tea strainer with the tea in it and let it infuse for 10 min. The infused milk should be light brown and have strong chai flavour. Let it cool down. 
2 Mash the banana in a bowl and combine with the cooled milk. In a separate bowl combine flour and baking powder and add to the wet ingredients. Avoid over mixing batter ensure the flour is well combined with the milk and there are no lumps in the batter. 
3 Use 1/4 cup as a measuring spoon and fry on medium heat until pancakes are golden brown on both sides.
4 Garnish with blueberries, strawberries and maple syrup or honey. 
Enjoy!
Leave a comment
Comments will be approved before showing up.
---
Also in News & Recipes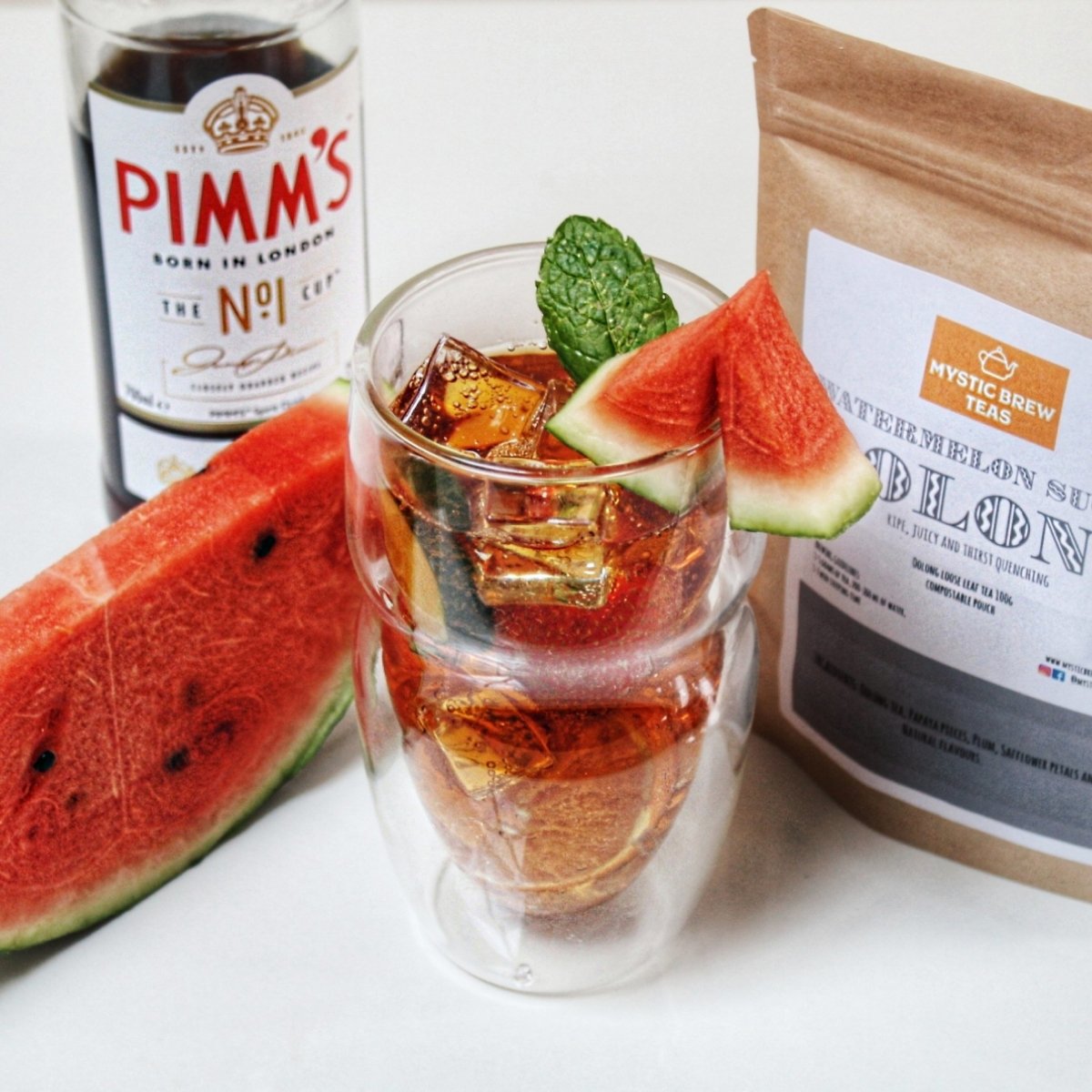 Pimm's O' Clock.
To celebrate the release of our new Watermelon Sugar Oolong Tea. We've made a Watermelon Pimm's cocktail. We've combined our Watermelon Sugar Oolong Tea with Pimm's, lemonade and plenty of ice and the results were delicious.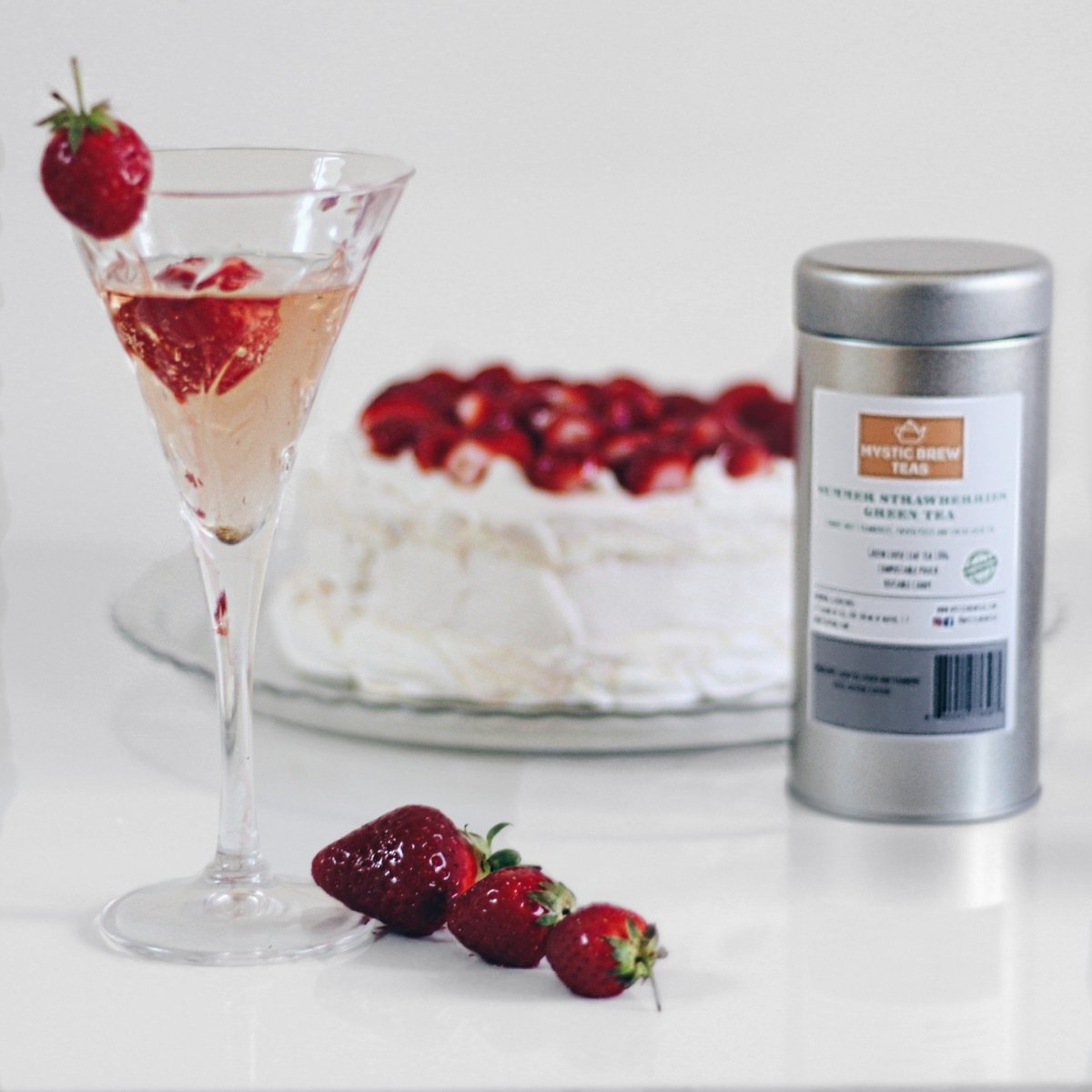 Summer Strawberries Prosecco is a combination of Prosecco and our very own Summer Strawberry Green Tea. It's super easy to make, tastes fantastic and is an excellent accompaniment to a cheesecake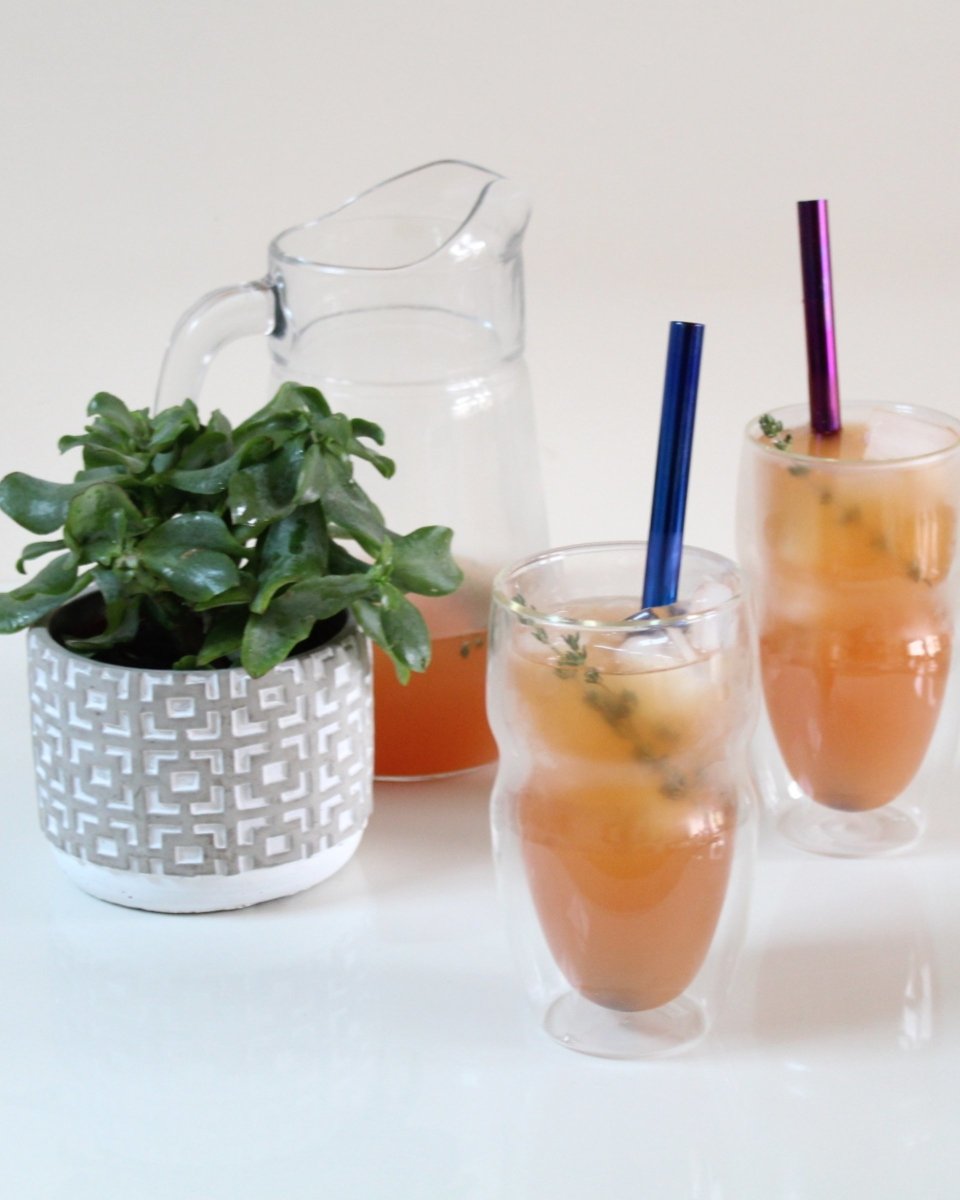 What better way to celebrate World Gin Day then with a tea infused cocktail. We've combined our very our own Nighty Night Tea with Pink Gin, Elderflower Cordial Grapefruit Juice and plenty of ice and the results were amazing.